Multimillion-Dollar Homes on Sale for Half Price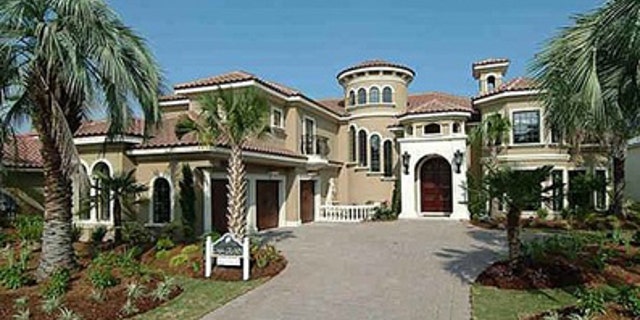 If you've dreamed of owning a million-dollar home, the time is now. According to the Zillow Home Value Index (ZHVI), high-end homes in the U.S. are now listed for 27 percent less than their prices at the peak of the market in June 2006. That translates into hundreds of thousands of dollars in savings — and the possibility of buying a million-dollar home for, say, $500,000.
Los Angeles real estate agent Gary Gold of Hilton & Hyland confirms most of the homes in the million-dollar bracket are selling for a third less than the peak market price — and that many of his clients are taking advantage of the discount.
"The [luxury] market is solid; people are buying for sure," he said. "In general there aren't too many people that say 'let's wait until prices get lower.' "
Gold emphasized that not all real estate markets are the same. While average prices are down 30 percent across the U.S., some of the higher-end homes in New York or San Francisco are still selling at strong 2006 prices, and properties elsewhere can be found listed for even lower prices — up to 50 percent off.
"Real estate is very local and every neighborhood is different. Every situation is different. There are certain things that are selling from zero to 50 percent [off] depending on the situation," said Gold.
Why such a significant drop in prices? According to Gold, these homes may have been overpriced when they sold in 2006, or they are now located in a real estate market that is no longer considered high-end. Below are seven homes currently found on Zillow that were once priced in the million-dollar price bracket when they sold in 2006 but are now listed at prices 48 to 52 percent less. And no — these are not distressed sales (foreclosures or short sales).
10040 E Happy Valley Rd, Unit 19, Scottsdale, AZ 85255
2006 sale price: $4,100,000
Current list price: $1,999,900
Price cut: 51%
Billed as an "entertainer's dream," this 8,549 square-foot home on the Scottsdale real estate market is almost entirely one level, except for a large, private suite on the second story. The recently remodeled 6-bedroom, 8-bath home sits in a gated community that includes patrolled security and access to a putting course, 13 tennis courts, fitness center, and clubhouse dining. Scottsdale's median home value is presently $ 135,200.
1511 Serena Dr., Myrtle Beach, SC 29579
2006 sale price: $3,100,000
Current list price: $ 1,590,000
Price cut: 49%
Golf lovers: Here's your dream property. This 6,000-sq ft home in the prestigious Grande Dunes neighborhood in Myrtle Beach, SC, overlooks Grand Dunes' 18-hole course. Inside, the house opens with an arched rotunda, supported by four columns. A custom two-story mahogany library includes wall-to-ceiling shelves and a wrought-iron staircase and book ladder. An elevator leads to the second floor which holds a home theater and private master suite. The midpoint home value in Myrtle Beach is $111,500, so this home is still a pricey piece of Myrtle Beach real estate.
11 Merrall Rd, Dedham, MA 02026
2006 sale price: $2,350,00
Current list price: $1,250,000
Price cut: 47%
Located on 1.3 acres of greenery at the end of a private cul-de-sac, this 5-bedroom, 5.5-bath home includes a media room, floor-to-ceiling stone fireplace and the private suite on the second floor can be used as au-pair quarters or a guest suite. Dedham real estate has seen an 8.5 percent year-over-year drop in values where the ZHVI is now $314,400.
4200 Monteverde Dr., Lincoln, CA 95648
2006 sale price: $1,673,500
Current list price: $759,999
Price cut: 55%
Interested in doing more than grilling outdoors? This home, which is located in Lincoln, CA — about a 30-minute drive from Sacramento — includes an outdoor kitchen complete with mini-fridge and sink. The 6-bedroom, 5.5-bath house also has mosaic tiled floors, theater room and heated pool and pool house. Current Lincoln, CA home values are presently $256,900 — well below this listing among Lincoln real estate.

1105 Conure Ct. Oceanside, CA 92057:
2006 sale price: $1,499,000
Current list price: $759,000
Price cut: 49%
This Oceanside, CA home was a new construction when it sold for nearly $1.5 million in 2006. The ranch-style home contains a large front courtyard, cabana, and "guest casita." The kitchen includes double ovens, granite countertops and a wine fridge. The Oceanside, CA real estate market, and most of the other areas north of San Diego, have retained a lot of their value, hitting a market midpoint value of $310,800.
23032 Erwin St. Woodlawn Hills, CA 91367
2006 sale price: $1,380,000
Current list price: $669,960
Price cut: 55%
There's truth to saying "location, location, location" and this 1950s Los Angeles ranch-style home proves it. Once sold at $1.3 million, this home is in the high-end West Hills, CA real estate market where the median home value is $490,800. While the 1,797 square-foot, 3-bedroom, 3-bath home includes a pool and spa on over a half-acre, the listing notes that the home needs some "cosmetic updating."
12212 NW 72nd St Parkland, FL 33076
2006 sale price: $1,360,000
Current list price: $649,900
Price cut: 52%
This corner-lot home was a year old when it sold for over a million. A few years later, the 6-bedroom, 5-bath home is still in great condition, featuring a three-car garage, large pool, and detailed porcelain tile floors throughout. The home sits well in the Parkland, FL real estate market, where the city's median home value is $435,500.
Click here for more from FoxNews.com Home and Garden