Mother's Day gifts for the gardening mom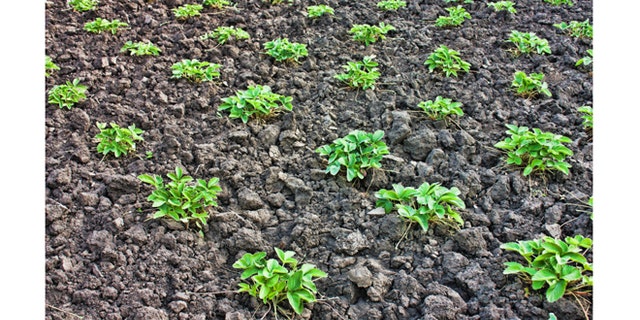 Mom's who garden might be the most fun to buy gifts for. This Mother's Day, give your gardening mom something that she'll love. There are so many unexpected options when it comes to gardening gifts. There are also gifts at every price point, and even DIY gift ideas, to choose from.
Low Price Point Garden Gifts for Mother's Day
At the top of the low-price point list are packets of seeds, and small plants to transplant. Check out the Seed Savers Exchange for heirloom variety vegetable seeds. Seeds of Change is a great source for organic flower seeds, and they specialize in easy-to-grow and native varieties. Compost Teabags (for the garden; not to drink) are a new-ish product on the market that your mother might not have seen before. They make an easy-to-use fertilizer. Another inexpensive gift is a small basket of natural hand-care products for your mother. Gardening can really be tough on skin, so a basket containing a cute nail brush, a nice-smelling natural soap, and a tube of Gardener's Hand Repair lotion.
Somewhere in the Middle
One of the most useful gifts you could get an avid gardener is a gardening bucket. A gardening bucket is a five gallon bucket with a sturdy lid that you can sit on; it doubles as a stool. Pair it up with a gardener's bucket caddy. If you're really ambitious, add a gift to the bucket, like a new garden tool. Decorative pots (get tips for decorating garden planters from an Atlanta painting contractor by clicking through the words "decorating garden planters") are a great moderately priced gift for the gardening mom as well.
Big Ticket Items to Buy for the Gardening Mom
Any gardening mom will appreciate a great wheelbarrow or garden cart. Garden carts can run upwards of $200 if you buy one new, so consider it a big ticket item. A rather extravagant idea is to buy your mom a hammock and hammock stand. After all the gardening she'll be doing this summer, you know she will appreciate having a place to relax in the garden.
For more ideas for gifts for the gardening mom, have a look at this Google+ chat, in which some home improvement experts and bloggers share all their creative ideas for garden-oriented Mother's Day gifts. View the video by clicking on Gifts for the Gardening Mom.
Chaya Kurtz writes for Networx.com.