Mother's Day Gift Ideas for Around the House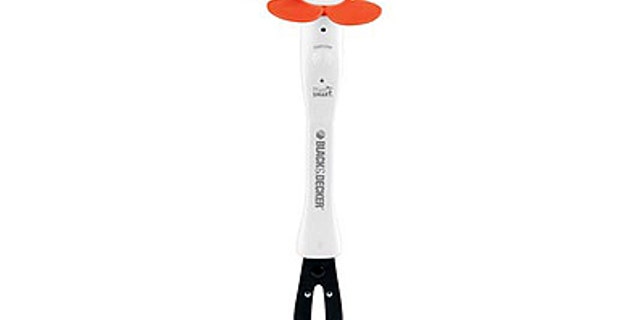 There's nothing wrong with the tried-and-true gifts of flowers and a brunch reservation on Mother's Day, but if you'd like to give your mom something a little different this year – on Sunday, May 8th — consider a few of these alternatives.
Gifts for Green Thumbs
For moms with green thumbs, the Black & Decker PlantSmart is a perfect gift. A digital sensor that monitors soil conditions and moisture levels, the device makes it simple to make sure your plants are growing in optimal conditions. Plug the PlantSmart into your computer, upload the data from your garden, and your mom will get all sorts of advice on which plants are right for her garden and how to care for them.
For the more casual gardener with a culinary bent, an indoor herb kit makes growing flavorful greens dead simple. The kit has everything your mom needs to get a lush herb garden going, giving her plenty of new flavors to experiment with.
A Spring Clean
The truth is, in most homes, moms are the ones doing the bulk of the household cleaning. So why not give your mom a gift that will lighten the load. A gift certificate to a cleaning service like Molly Maid is a great way to ensure that her day of celebration also includes a day off from household chores. Or give the gift that keeps on cleaning and spring for a Roomba robo-vacuum ($199-$599) or a Mint hard-surface floor cleaner ($199).
Baker's Delight
If your mom likes whipping up a batch of cookies or a flavorful pie, she'll love a classic KitchenAid mixer ($239-$545). The sturdy construction and high-powered motor will have your mom cranking out batches of baked goods in no time flat. And a variety of attachments allow the mixer to transform into everything from an ice cream maker to a pasta machine.
Something Different
For a one-of-a kind gift, take a look at the handmade wares on Etsy, a website that allows independent craftsmen to sell their products online. You can get everything from hand-crafted furniture to a new backyard bird feeder, which might just be the perfect gift for mom this spring.
The Gift of Technology
As kids grow up and move away, it can be difficult to stay in touch. Apple's iPod Touch, iPhone or iPad are all a great way to keep connected. Using FaceTime, Apple's dedicated video-calling app, you can stay in touch no matter how great the distance. And even if your mom is a bit of a technophobe, she should still be able to quickly master the easy-to-use touch interface.
Something Personal
As the old saying goes, sometimes the best gifts don't cost a thing. Offer to help your mom around the home. Next time you're over at her house, take note of anything that requires fixing, finishing or doing. Tackling a DIY project on your mom's behalf — a broken deck, gutters that need cleaning or a garden that requires tilling — is a sweet gesture that your mom is sure to cherish.
Click here for more from FoxNews.com Home and Garden