Mila Kunis surprises parents with brand new living room and kitchen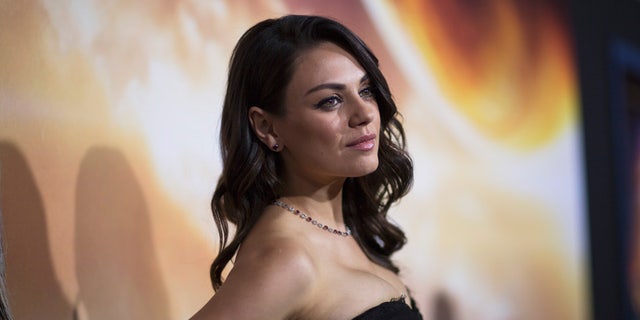 NEWYou can now listen to Fox News articles!
Try as she might, Mila Kunis could never get her parents to move from the small Los Angeles condo she grew up in. So instead, she's bringing a new home right to their doortstep.
Together with the design experts at Houzz, the "Bad Moms" actress recently surprised her mom and dad with a brand new open-concept living area and kitchen.
"I would like to give this renovation for my parents, Mark and Elvira Kunis, because they've done so many things for my brother and I," said Kunis on the latest episode of Houzz's "My Houzz" webseries.
"And so I desperately want to give them something that I think they deserve."
'FROZEN' ACTRESS KRISTEN BELL SURPRISES BIG SIS WITH BASEMENT RENOVATION
Kunis also told Houzz she's intent on creating a more livable space in her parents' home because they'll be needing the room to entertain their growing grandbabies-- Kunis and her husband, Ashton Kutcher, are parents to 2-year-old Wyatt and 5-month-old Dimitri.
As part of the renovation, Kunis also insisted that her mother's kitchen — which she described as a "giant closet" — be opened up to allow her mother to actually interact with the rest of the family while she cooked.
"My mom's always in the kitchen, and whoever's in the kitchen is all of a sudden isolated from everybody else … you're surrounded by these weird walls," Kunis said.
Kunis' big ideas took some serious planning and plenty of help from designer Breeze Giannasio of Breeze Giannasio Interiors. Together with the construction firm of Addition Building & Design, Giannasio found a way to remove enough walls to bring Kunis' vision to fruition, all while keeping the load-bearing beams in place.
FOLLOW US ON FACEBOOK FOR MORE FOX LIFESTYLE NEWS
In the end, Kunis surprised Mark and Elvira with the home they'd always dreamed of, along with all-new furnishings and a large dining area that could easily accommodate the six grandchildren her father Mark hopes to one day have.
"I think that my brother and I, and all our kids, are going to be there way, way more often, which is either a good thing or a bad thing, I don't know," laughed Kunis. "But I definitely think there's going to be a lot more Sunday dinners there."