Manhattan's most expensive listing officially hits the market at $125M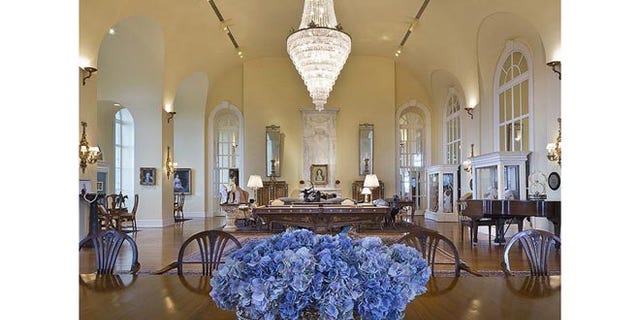 Being crowned the "most expensive listing in Manhattan" is quite the feat. Not only are average prices in the Big Apple thousands more than the median home prices across the country, but Manhattan is already home to a $115 million penthouse, owned by Steven Cohen, as well as the $90 million Woolworth penthouse.
And now we can officially add a $125 million penthouse to that expensive roundup.
At first rumored to be listed at $120 million, the Pierre Hotel penthouse just hit the market under brokerage Sotheby's International Realty for that steep $125 million. Located at 795 5th Ave on the Upper East Side, the penthouse occupies the entire 41st, 42nd and 43rd floors. The entire apartment contains 16 rooms, including 5 en-suite bedrooms and 6 bathrooms, plus 4 terraces with sweeping views of Manhattan.
As expected, the living spaces are grand with 23-foot-high ceilings, large windows and architectural details. A private elevator connects all three floors, and the home has a separate guest suite and staff residences. The five fireplaces were made in the 17th, 18th and 19th centuries.
The home was previously owned by author and stock market analyst Martin Zweig, who died in February at the age of 70. He's best known for accurately predicting the 1987 market crash three days before it happened. He bought the apartment in 1999 for $21.5 million in an all-cash transaction, as the Pierre Hotel does not permit financing. Whoever buys the penthouse won't be worrying about a $439,002 monthly mortgage payment (assuming a 20 percent down payment on a 30-year mortgage) but will be paying the $47,000 monthly maintenance bill.
Related: