Man who spent $159M on home renovations refused to pay contractor: lawsuit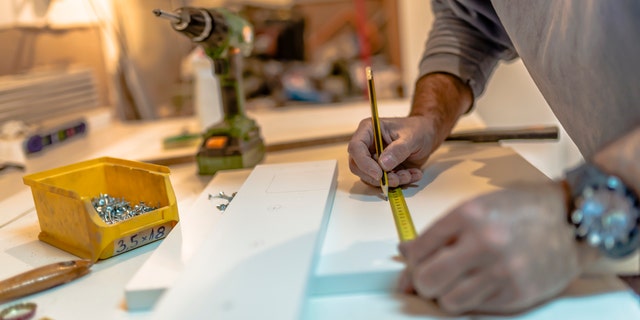 He spent $159 million to build himself one of the country's priciest homes, only to stiff a Harlem contractor over its faux-marble finishes, a new lawsuit charges.
Wealthy builder Robert Pereira II's project manager hired Atelier Premiere, which specializes in high-end painting, in June 2015 to do gold-leaf gilding and faux-marble work at his Millionaires' Mile estate in Broward County, Fla., according to the company's Manhattan Supreme Court suit.
Modeled after the Royal Palace in France, Pereira's 4.4-acre compound boasts its own go-cart track, IMAX cinema and nightclub.
"No expense" was spared in the grand construction project, which included $3 million worth of gold leaf, the suit says.
Then Pereira stopped paying Atelier's invoices in mid-2017, when its work was almost done, complaining about the faux-marble finishes even though he'd approved a sample, court papers say.
"Atelier, in an effort to satisfy Pereira Sr., agreed to redo the faux marble finish on several of the columns and pilasters with different coloring effects, in accordance with a new sample that Pereira Sr. approved at that time," according to the suit.
"Pereira Sr. again complained that he still did not like the new finish on the columns that had been touched up in accordance with the approved July 6 sample; and Atelier again agreed to further modify … the columns in one last effort to satisfy Pereira Sr.," the suit says.
"This faux marble modification work on the columns, which entailed sanding off the existing finish, re-preparing the surfaces, and reapplying two layers of paint and two coats of varnish, was substantial and time-consuming," according to court papers.
Yet, when the finishes were redone again, Pereira still refused to pay his $781,000 tab to Atelier, the suit says.
Pereira, who owns a Massachusetts construction company, did not return calls for comment.