Living with your tenants: Tips for renting out extra space in your home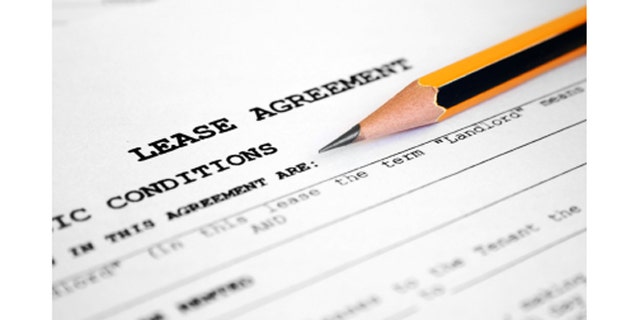 NEWYou can now listen to Fox News articles!
In these tough financial times, many people are seeing an opportunity to help pay the mortgage by renting out an extra room in their homes. Generally there are no city rules stopping people from doing this, and it can be a huge help to a homeowner's finances.
Whether you're looking to fill a spare bedroom or a basement studio, here's a little guidance that will hopefully make securing and living with a tenant go smoothly.
Finding a tenant
The best way to find a renter is to ask friends and acquaintances whether they know anyone who might be interested. This way you already effectively have a recommendation a person you trust.
If you can't find someone that way, placing an ad online is a good bet. You can place an anonymous ad describing the living situation -- e.g., male, 9-5 professional, looking for tenant to share 2-bedroom, 2-bath condo in 90266 ZIP code. Rent $1,200 plus share of utilities.
List whatever other pertinent information you would like to know. Note in the ad for those who are interested to respond with a little information about themselves and contact information. This way you can review the "applications" and respond to ones you feel may work out -- and delete any that don't work for your situation.
Due diligence on the potential renter
Regardless of how you find a good roommate, you need to do credit, criminal and civil lawsuit checks. TransUnion's MySmartMove service is inexpensive and easy to use for credit and criminal background checks. You should also check the county court "case name search" online and the sex offender database, plus call past landlords and employers. This person will be living with you, and you want to do this hard work to reduce the chances of an issue.
Rules of the house
Interview potential tenants several times, and let them know the rules of the house. Discuss issues such as who takes out the trash, loud noise, house guests, paying bills and anything else that could potentially make for a difficult living situation. Be honest and forthcoming: If they don't like your rules, they should find a more suitable place to live.
Lease documentation
You should always have a written lease. Try to get the state Association of Realtor's lease, credit application and any disclosures that you need from a real estate sales professional that you know. You may want to write down on the lease any explicit rules, such as parking, guests and chores. And of course note the rent, due date and lease term. You should also ask for a security deposit. If something goes wrong, the written lease will be an invaluable tool to help you resolve the situation.
Income taxes
You will need to add the Rental Property Schedule E to your yearly federal income tax filing. Get a tax professional to help, and make sure to take advantage of all the items you can write off now that a percentage of your home is a rental property. In certain instances, you may be able to collect the rent and get a net tax benefit from properly recording the transaction and writing off mortgage interest, depreciation and expenses.
Related:
Leonard Baron, MBA, is America's Real Estate Professor®. His unbiased, neutral and inexpensive "Real Estate Ownership, Investment and Due Diligence 101" textbook teaches real estate owners how to make smart and safe purchase decisions. He is a San Diego State University Lecturer, blogs at Zillow.com, and loves kicking the tires of a good piece of dirt! More at ProfessorBaron.com.
Note: The views and opinions expressed in this article are those of the author and do not necessarily reflect the opinion or position of Zillow.