Lilly Pulitzer's tropical estate gets price cut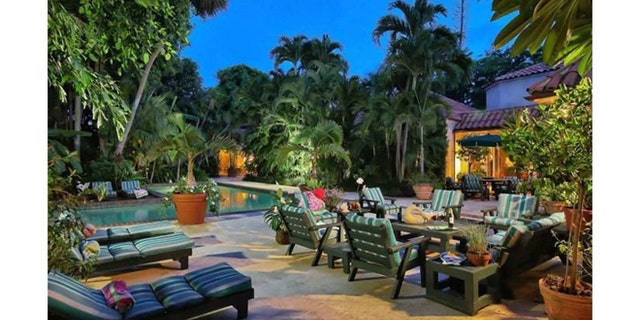 The landscaping of Lilly Pulitzer's Palm Beach estate is nearly as bold as the prints on her iconic, tropical dresses. Located at 710 S County Rd, Palm Beach, FL 33480, Pulitzer's home earned the nickname "The Jungle" for its lush greenery. The home, offered since January 2011, just got a price cut -- dropping the listing from an $11.5 million ask down to $8.5 million.
The home is marketed as a lot on the MLS for the sheer size of its property: the Palm Beach estate sits on 1.4 acres and is the "largest (non-waterfront) Estate Section lot," according to the New York Observer. The listing explains that the property could be subdivided into two buildable lots or kept together as one large estate.
In an interesting twist to the story, the home is being marketed by Pulitzer's children, Brown Harris Stevens' Peter McKim Pulitzer and his sister, Liza Pulitzer. Although they are taking advantage of the home's large property in their selling efforts, Liza Pulitzer told the Observer: "We would hate to see the house torn down, but the house is not landmarked."
According to property data, Lilly Pulitzer bought the estate for $565,000 in 1980. The residence includes the main house, with 4 bedrooms, a 3-bedroom guest house, as well as a 2-bed pool house for a total of 9,000 square feet of living space.
The socialite and dress designer passed away just a few days ago at age 81.
Related: