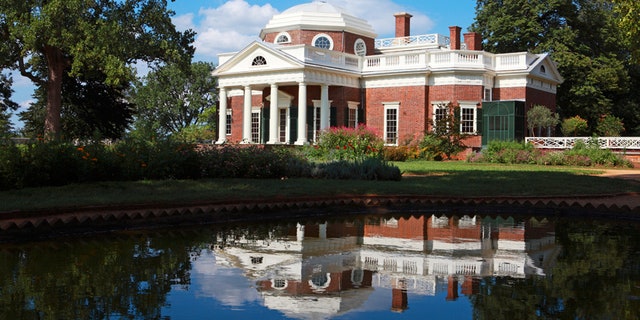 Sure, you can spend the Fourth of July deck side at a pool party, or you can scarf down a few burgers at a backyard barbecue. But if you're looking for something a little different this holiday weekend, consider immersing yourself in a bit of history. Whether you want to visit the home of a president, a founding father or an American icon, here are a few legendary homes that have had a major impact on the course of this country.
When celebrating the birth of American democracy, the first place to start, of course, is with the home of a Founding Father. Those living on the East Coast have a wealth of homes to choose from, such as George Washington's Mount Vernon estate or James Madison's Montpelier. But perhaps the most magnificent of all is Thomas Jefferson's Monticello estate in Virginia.
A self-taught architect, Jefferson designed the neoclassical-style mansion himself, and would spend the rest of his life adding to and modifying the home. Construction on the 11,000 square foot, 43-room home began in 1768. After a stint in Europe as the ambassador to France, Jefferson took inspiration from the architectural styles of the Old World, and brought some of those ideas back with him to Monticello.
The recently added "Landscape of Slavery: Mulberry Row at Monticello" exhibit explores the lives of the hundreds of slave laborers that worked on the plantation over the years.
Jefferson was also a prolific art collector, and visitors to Monticello can see some of his eclectic collection on display. In a fitting twist of fate, Jefferson died in the home on July 4, 1826 — exactly 50 years to the day after the signing of the Declaration of Independence.
Abraham Lincoln's Springfield Home
Most schoolchildren can tell you all about the humble origins of our 16th president. Born in a log cabin in rural Kentucky, Abraham Lincoln went from the life of a frontiersman to the White House, where he would forever change the course of the country.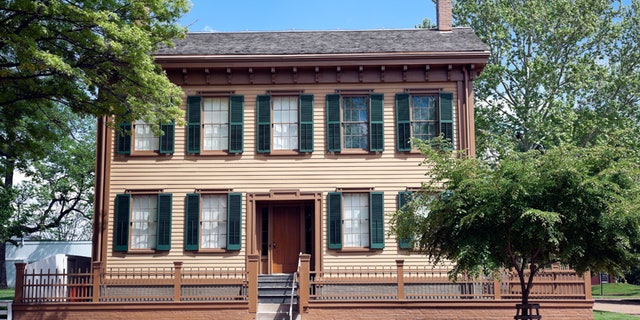 Before becoming president, the young lawyer put down roots in Springfield, Illinois. In 1844 the newly married Lincoln bought his first and only home, located on the corner of 8th and Jackson streets. The stately two-story home has been lovingly preserved exactly as it was in Lincoln's day. Tours are offered daily by thew National Park Service, allowing visitors an intimate glimpse into the life of the Lincoln family.
Perhaps the most iconic writer in American history, Mark Twain was a nomad for much of his life. Born in Missouri, Twain would work as a steamboat captain on the Mississippi, a miner in Nevada, a reporter in California and a travel writer in Europe. But it's his home in Hartford, Connecticut that stands as a monument and museum to the man. After starting a family, Twain was looking to settle down and took up residence in the Victorian gothic home in 1874. It was here that Twain would pen some of his most notable works, including "The Adventures of Tom Sawyer" and "A Connecticut Yankee in King Arthur's Court."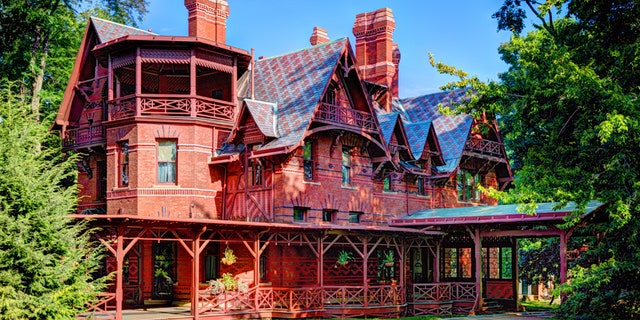 However, a sting of bad investments, as well as a family tragedy, would force Twain to give up the 19-room home in 1903. After that, the property found a number of new owners, and even served as a school and a library for a time. Eventually, the building was declared a historic landmark and underwent a massive renovation, converting it into a tribute to the writer. Today, visitors can tour the house, viewing sites like Twain's ornate library and billiards room, which also served as his study and writing room.