Landscaping for lower utility bills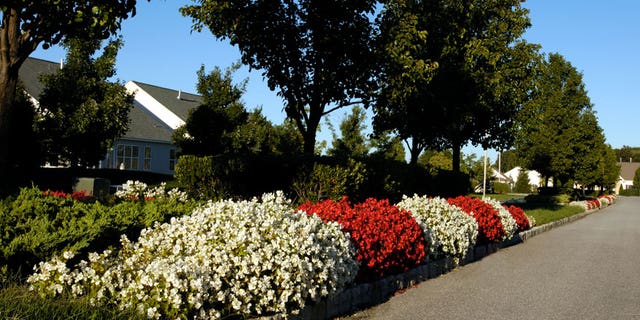 NEWYou can now listen to Fox News articles!
A yard or garden can be much more than just a picturesque patch of greenery. By growing the right kinds of plants and using some clever landscaping techniques, you can can use your yard to save money on your utility bills this summer.
Creating a Bit of Shade
Increasing the amount of shade around your home is one of the most surefire ways to save on your utility bills. By planting a few trees in the right place, you can reduce your air conditioning costs by 15 to 50 percent. Of course it will take time to see big results from shade trees. But even a 6 to 8 foot sapling planted in front of a window can net you some immediate benefits. Within a 5 to ten years, a fast-growing tree can provide shade to a second story window or the roof.
Picking the Right Tree
An evergreen will provide protection for the summer sun, but it will also create shade in the winter months, driving up your heating bills. A deciduous tree, however, will give you the shade you need in the summer while letting the sun through in the winter months. To hasten the pace, you should consider fast-growing species like red maple, poplar and red oak.
Proper Tree Placement
Planting a few trees won't do you much good if you don't put them in the right place. Taller trees, which will help shade your roof, should be planted to the south of the house, while shorter trees and shrubs should be planted due west, giving you protection from the low angles of the setting sun. For best effect, plant trees about 15 to 20 feet from the home and make sure you pick a species that will grow taller than your windows.
Shade From Shrubs and Vines
Creeping wines are another great way to give your house a break from the hot summer sun. With a trellis you can create a natural awning above windows. Your air conditioning system will also perform better if it is given some shade from the sun, so you might consider adding a small shade tree or trellised vine above it as well.
Shrubs can help shade the walls of you home, but you'll want to avoid planting them too close to the home. Shrubs can trap in moisture, which can create problems with mold and rot, and also restrict your access to the home if you have to do maintenance. As a general rule, keep shrubs a minimum of 3 feet away from the home, and as much as 5 feet away for larger species.
Lowering Your Water Bill
It's not just the constantly running air conditioner that's causing your utility bills to spike in the summer. High water usage to keep your lawn looking green can also have a major impact on your pocketbook. But a bit of creative gardening can dramatically lower your water usage, saving you money.
Choose Plants Wisely
You don't need to tear up your entire lawn to start saving money. By replacing a portion of the lawn with more drought tolerant species, such as succulents and wildflowers, you can make a dent in your water bill. For instance, you can covert a little-used front yard to a drought resistant garden, while keeping the backyard available as a play area for the kids or a place to host barbecues.
Improving Your Ground Cover
On a hot summer's day, a large percentage of soil moisture is lost simply through evaporation. However, you can reduce the amount of wasted water by adding some ground cover plants or a layer of mulch, which will help trap water in the soil.
Improve Your Drainage
A well landscaped yard will promote good drainage away from the home. But if the slopes around your home are too steep, you might not be taking full advantage of the rain that falls on your lawn and garden. If parched brown spots start to appear on steep slopes in the hot summer months, you might consider regrading your lawn to keep some of that water from washing away.