Is rental insurance worth it?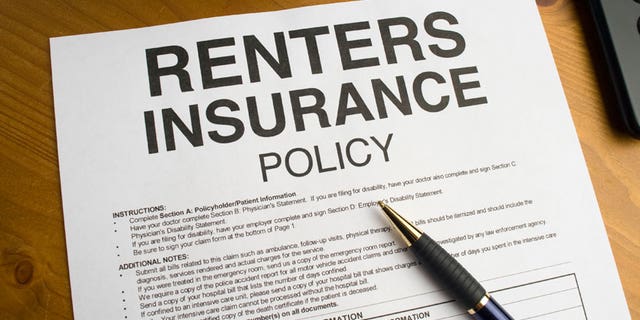 NEWYou can now listen to Fox News articles!
Many renters assume that insurance is just for homeowners. After all, if the property gets damaged in a fire or natural disaster, it's the landlord's problem, not yours, right? But there are some important reasons to consider signing up for renters insurance.
A Look at the Costs
For the most part, homeowners are required by their lender to have insurance. After all, both the homeowner and the lender have a huge investment to protect. However, renters aren't forced to pay for insurance, so you need to decide whether the benefits outweigh the costs. Unlike homeowners insurance, which can cost several hundred dollars a year for a typical home, renters insurance often only costs around $10 to $15 per month. While it's not a negligible cost, it is a much more manageable expense.
But My Landlord Has Insurance
Many people assume that in the case of a natural disaster like a fire or flood the landlord's insurance will cover damages to their belongings. Unfortunately, that's often not the way it works. In most cases, the landlord's insurance only covers the cost of repairing or rebuilding the structure, not the value of the belongings of the renters living inside, which means your furniture, computer, television and other valuable belongings are not going to be covered. Before you decide whether to sign up for renters insurance, talk to your building owners to find out whether you are covered under their plan.
How Protected Are You?
You don't own the place, and you don't have much of value inside, so why do you need insurance? But just because you don't own the place, doesn't mean you're not liable. If you leave a candle lit that causes the house to catch fire, or an overflowing sink causes flooding in your unit and the unit below, the owner may be able to hold you accountable for damages. A typical insurance policy offers you two types of insurance: property coverage and liability coverage. Most renters insurance policies will offer you a mix of the two. So even if you're not too worried about losing your possessions, you might want to consider renters insurance to protect you from a potential lawsuit.
Types of Coverage
Most insurers will also offer you the option to choose between actual cash value and replacement cost value. An actual cash value policy is cheaper, but factors in depreciation when you make a claim on damaged or stolen belongings. For instance, if someone steals your five-year-old laptop, you might get less than half of the cost of buying a new one. Replacement cost value insurance, on the other hand, guarantees you the full value to replace your damaged or stolen belongings.
Getting the Right Level of Coverage
Your monthly premiums will be based on the value of your belongings. So if you do decide to get renters insurance, you'll need to figure out how much stuff you're insuring. To help you choose the right level of protection, you should start by cataloging your possessions. A carefully crafted spreadsheet will help you get a handle on the value of your belongings, but it will also come in handy if you ever need to make a claim. It's also a good idea to photograph valuables and keep a record of receipts to speed up the claims process.
What's Not Covered
Whether you're getting renters insurance or regular homeowners insurance, there are some things that often aren't covered without a supplemental rider. Insurance companies want to avoid shelling out for the big ticket items, so they often exclude them from the standard policies. For instance, if you have a big jewelry collection, you may need to get a special rider to ensure that you are fully covered. Many insurance policies often also omit coverage for widespread natural disasters like floods or earthquakes. Before you sign up for a policy, check if you need to get a separate policy to cover possessions damaged by a natural disaster.