Installing a wine cellar in your home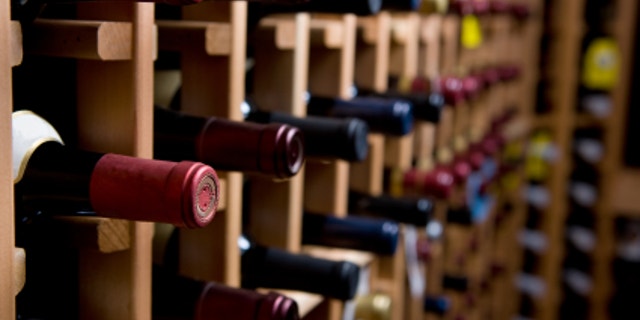 If you have expensive bottles of wine cluttering your home, it may be time to find storage for your wine. By using a self-storage finder, you can locate a facility that specializes in wine storage, or you can opt to build a wine cellar in your home. Although it is a considerable expense, wine cellars are excellent investments, as not only do they ensure that your wine is protected, but they also increase the value of your home.
Location
When choosing the location for your wine cellar, you should focus on windowless areas that don't get frequented often. Basements, attics and garages are usually good choices. It's very important that the space is windowless because sunlight will raise the temperature in the room and spoil the wine. You also want to ensure that your location has adequate ventilation and receives very little in the way of vibration.
Temperature
Generally speaking, you want to maintain a temperature of 55-58 degrees Fahrenheit and a humidity of 50-75 percent. Homes usually average a temperature of 70 degrees and a humidity of 20-30 percent, so you're going to have to make some renovations.
Renovations
Floor: With the humidity set at 50 percent or higher, carpet is sure to harvest mold and mildew, so if there is any carpet in the room, you will need to replace it with hardwood, granite tiles or porcelain tiles.
Walls: If the room is already finished, you should place foam insulation on the walls. If unfinished, you can use standard insulation and then hang drywall over it. Even though the cooling unit will go in later, you will want to run your electrical and drain lines during the construction process.
Door: In order to maintain stable temperature and humidity levels, you should replace the door with an insulated, weather-stripped door.
Be wary of any locations in the home that are in close proximity to aromas.
Odors
Be wary of any locations in the home that are in close proximity to aromas. For example, you do not want your wine cellar located next to your kitchen, as the odors can infiltrate the wine corks and spoil the wine.
Lighting
Use dimmable, recessed lighting in the ceiling. Even though it is arguably less harmful than sunlight, artificial lighting can also ruin wine.
Maintenance
Unlike most significant home renovations, wine cellars require very little maintenance. In fact, other than ensuring that the climate stays controlled, you can pretty much leave your cellar alone.
Organization
The trick to maintaining an effective wine cellar is organization. Once you have all your wine racks assembled, there is a litany of ways to organize your collection -- by region, vineyard, vintage, year or grape variety, to name a few. The key is to be consistent.
Related:
John Donegan is a writer at SpareFoot, the online marketplace where you can find and reserve a self-storage unit with comparison shopping tools that show real-time availability and exclusive deals. John lives in Austin, TX and occasionally directs videos for rap artists.
Note: The views and opinions expressed in this article are those of the author and do not necessarily reflect the opinion or position of Zillow.