Installing a movie theater in your home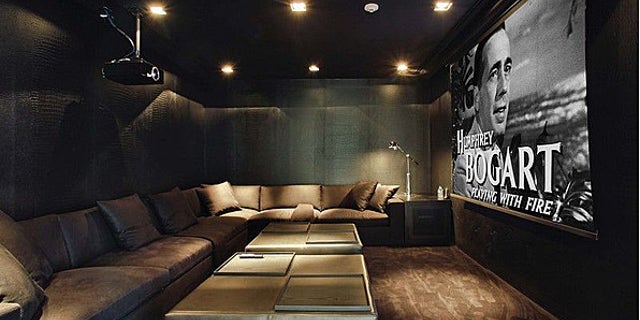 If you have a family of film enthusiasts, it may make sense to invest in a home movie theater. Although it initially sounds like an extravagant expenditure, a home theater does add a great deal of value to your home, and the installation may be more affordable than you imagine. Depending on your carpentry skills, you may want to hire a handyman to assist with the renovation. Also, the installation process takes awhile, so you might want to use a self-storage finder to locate a storage locker for your excess furniture during the construction.
Space
When selecting a location, be sure to choose a space in the home that is a good distance from your bedrooms, especially if you have young children. Generally speaking, the room needs to be at least 20 feet by 13 feet and should not have many windows. After you locate an adequately sized, remote room for your theater, it's time to focus on the acoustics.
If you do have windows in the room, you'll need to hang heavy curtains over them in order to contain the sound. Also, the ceiling will require a couple of layers of fiberglass insulation, and the walls need acoustic boards placed over them. After you nail the acoustic boards into the wall, place a thin layer of carpeting on top. The floor should only have a thin layer of carpeting; wood or tile flooring will definitely not do the trick.
Seats
Although specialty retailers offer home theater seats, these can be quite pricey. If you don't want to spring for the heavy-duty theater seats, you can always bring in a comfortable couch or reclining chairs from another part of your home. If you do go the theater seat route and decide to build multiple rows of seating, the general rule is that the platform between the rows needs to be at least a foot high.
Lights
Despite the obvious fact that films are viewed in the dark, you'll need lights in your theater. It's particularly luxurious to install dimmable lights, especially ones that can be adjusted via a remote.
Screen
When it comes to your screen, you have many different choices: HDTV, LED TV or HD projector. Of these options, an HD projector is by far the cheapest route, and it offers a unique feel to the room. Projectors retail between $500 and $1,000, but you'll also need to purchase a projector screen; unless of course you decide to project directly off the wall, which isn't recommended. There are fixed-frame screens and pull-down screens, both of which work equally well.
Sound
No home theater is complete without surround sound. Although a salesman may try to force a 7.1 surround sound system on you, a 5.1 surround system is more than adequate. Retailing for about $400, these systems generally include five speakers and a subwoofer.
Decor
Perhaps the most fun part of building a home theater is coming up with a thematic interior design that fits your family's taste. Framed movie posters are nice, but don't be afraid to think outside of the box. For example, if you have a house full of sci-fi fans, consider a Steampunk aesthetic throughout. On the other hand, if your family loves Westerns, maybe a country-western motif would work. If you're watching John Wayne on Friday nights, a mounted deer or a rifle on the wall wouldn't necessarily be over the top.
Related:
John Donegan is a writer at SpareFoot, the online marketplace where you can find and reserve a self-storage unit with comparison shopping tools that show real-time availability and exclusive deals. John lives in Austin, TX and occasionally directs videos for rap artists.
Note: The views and opinions expressed in this article are those of the author and do not necessarily reflect the opinion or position of Zillow.