How to work with a childproofer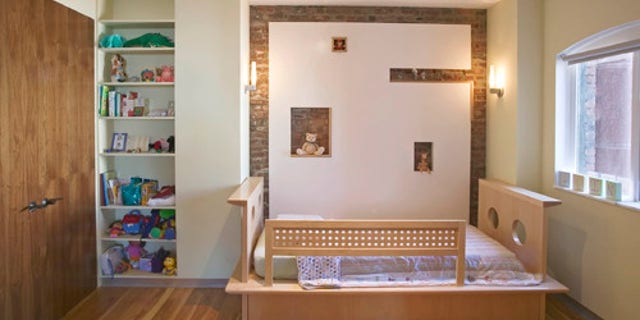 NEWYou can now listen to Fox News articles!
As anyone who's spent time with tots can tell you, kids have a way of courting disaster, especially around their own homes. They're curious, they're on the go, and if there's a danger -- from inadequate stair railings to exposed electrical outlets and prescription medicine within reach -- they'll find it.
Enter professional childproofing, an industry that's seen gargantuan leaps in recent years. If you're worried that your home isn't as safe as it could be for little ones, hiring a pro can pay off in peace of mind. Read on to find out more.
What a childproofer does: Although it's tough to make any house 100 percent childproof, these pros come as close as possible. Childproofers survey your home inside and out for problem spots where kids can get hurt, devise customized solutions and select and install safety equipment. They're also up to speed on the latest safety codes and recalls and in the loop about new, innovative products.
When to hire one: If you have young kids or grandkids, or if small children regularly visit your home, expert advice can be invaluable. A child-safety specialist can reveal hidden dangers you didn't know about and hazardous areas you might overlook.
Even newborns are subject to certain risks, so many people choose to call in a childproofer before baby arrives. Child safety becomes a must once kids are mobile, beginning to roll, crawl and pull up.
What it will cost: Costs vary depending on the size of your house and the safety equipment needed, but expect to pay roughly $500 to $1,500 or more to childproof an average single-family home. Some childproofers will agree to a consultation fee, usually around $100 to $200 -- they make recommendations; you buy and install the safety gear. Others offer the consultation for free and earn their profit from equipment sales.
If you do your own shopping, be sure the pro has vetted the brands and products you choose; sometimes the least expensive equipment is also the least reliable. And if you're not handy with a drill or screwdriver, it can be worth the extra cost to ensure that the items are installed correctly.
Where to find one: Contact the International Association for Child Safety, which offers a directory by state. Hospital maternity centers, baby and toddler stores, and that old standby, the local parent grapevine, also may offer suggestions.
Any pro you consider should have passed the HHT (Home Hazards Test), the industry standard. Some also have earned the CPC (Certified Professional Childproofer) designation, which means they have at least 600 hours of childproofing experience and have passed a background check, a certification exam, and reference and continuing education requirements.
Got a childproofer in mind? Here's what to do next.
Ask for references. No matter how personable and capable a childproofing expert seems, request the names of a few references to get a true handle on his or her work. Ask past clients about the safety equipment that the childproofer recommended, the quality of the installation, unexpected difficulties during or after the process and more.
Detail special considerations. If your child has limited mobility or is unusually prone to activities such as climbing and jumping, be sure the childproofer knows that at the outset. It will also help to share any information about your lifestyle that may affect products and solutions (if you use a cosleeper instead of a crib, for example).
Don't assume that childproofing has to ruin your decor. Some parents aren't pleased with the utilitarian look of gates, latches, grab bars and other gear. While safety always trumps style, work with the childproofer to come up with solutions that meet both goals -- just be prepared for them to cost more in many cases.
For instance, if you can't abide the thought of padding on the corners of your coffee table, consider replacing it with a rounded style or a cushioned ottoman that eliminates sharp angles. Cordless cellular shades or cornice boards can look just as chic as traditional draperies. Many childproofing products also come in sleek designs that will blend in well with the look of your space.
Related:
Houzz is the leading online platform for home remodeling and design, providing people with everything they need to improve their homes from start to finish -- online or from a mobile device. From decorating a room to building a custom home, Houzz connects millions of homeowners, home design enthusiasts and home improvement professionals around the world. Lisa Frederick is a contributor to Houzz.