How to style and create gorgeous holiday cards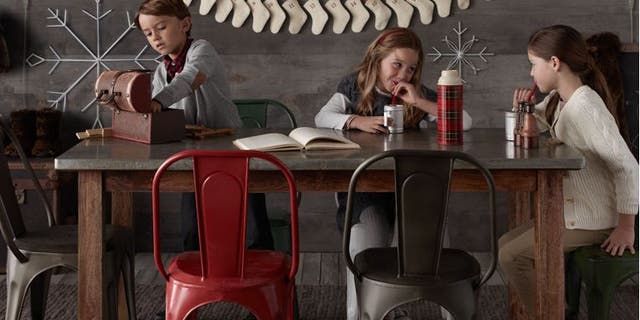 It's time to welcome Christmas in all of its glory. Pick out your favorite tree from a local farm and start decorating if you haven't already. It's also the season to commemorate your family in print with an annual holiday card to send to loved ones near and far. Make this year unforgettable with these three tips for a picture-perfect shot that captures your family's festive spirit.
Pick the right setting. Although you may have a few in mind already, think long and hard about where and what you want your backdrop to be this year. If you're going for a classic Christmas tree shot, adorn it with lights, ornaments and presents early so it looks full and festive. In front of the hearth and lined up on the stairs are also undeniably charming choices.
However, consider mixing things up a bit this year. Capitalize on a chalkboard wall feature, a bright red wagon or a festive playroom if you have little ones at home. You can all pile into bed dressed in your Christmas jammies for a warm and inviting look. If you are more DIY-inclined, get a shot of the family decorating a gingerbread house or handmade ornaments.
Lastly, layer on warm and fuzzy coats and try shooting outdoors. Incorporate front porch decorations into the photo for extra flair and pose in front of a holiday wreath or sit together on the front steps.
Welcome the little ones. It's no doubt that kids can be fussy and sometimes hard to photograph, but they bring so much personality to photos. For a fuss-free photography session, consider going to where they feel the most comfortable, such as in their bedroom or playroom. Give them something to hold or play with and take breaks as necessary.
If you're empty nesters, consider furry friends instead. Wrap the cat tree up in string lights or give the dog a candy cane toy to chew on and let them be the star of the show. Pets are always photo-ready and make absolutely adorable shots. Who can resist puppy eyes?
Add color, motion or both. Make your cards really pop this year by incorporating bold hues or capturing a meaningful activity in the moment. Look around your home for strong colors to use as props, such as a bright green sofa or colorful dining chairs. Dress the family in matching or complementary colored clothing.
If you want to capture your family in action, make sure you have a skilled photographer to do the job. Then, think about what matters most in your family. If reading to your kids is a nightly tradition, shoot in that scene. If you have a cool backyard detail, such as a tire or porch swing, get the whole family in on the fun. Some of the best photos are candid, when you get lost in the moment and are truly yourself.