How to Ship a Car—and How Much Car Transport Costs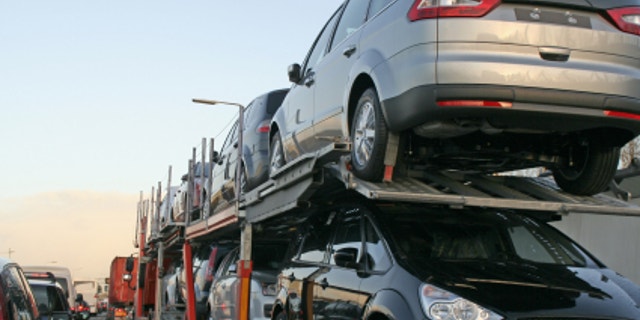 Few aspects of moving are as tricky to figure out as how to ship a car. After all, an automobile is huge—so if you aren't able to drive it to your new destination, how does it get there? Allow us to point you in the right direction, and outline how much it will all cost.
How much does it cost to ship a car?
That all depends on a few factors, according to Daniel Rua of United Auto Transport in West Palm Beach, FL. Consider the following:
How far you're going:
What kind of car you have:
Whether you ship on an open or enclosed trailer:
The ease of destination and pickup:
For example, Rua estimates that it will cost around $350 to $400 to ship a Toyota Prius from Los Angeles to San Francisco, a relatively short haul. Longer trips, like from New York City to San Diego, will cost substantially more—around $1,250.
There are myriad websites and apps, such as MoveMyCar.com, that will connect you with brokers for quotes. Just type in the make and model of your car and the date you want it shipped, and within minutes you'll have numerous calls and emails from shippers on the cost.
How long does it take to ship a car?
Not long ago, it used to take as long as a month to ship your car cross-country, according to major car-selling website Edmunds.com. But now, with the advent of a central dispatch service to which most shipping brokers are connected, your car can go coast to coast in about seven days.
How to ship a car so it arrives in one piece
Even though almost all auto shipping brokers use the same national dispatch service, there are differences in cost, quality, and degree of service, so you'll want to take the following steps:
Do your homework:
Check insurance:
Empty your car:
Inspect your car before you send it off:
Inspect your car again once it arrives:
Other transport options
Your alternative to shipping through a professional transportation service is to hire an individual driver to take your car to your destination. This can be an option for snowbirds or for people who want to transport their pets, but it can get expensive. Glenn of Glenn's Driving Service charges about $850 to take your car from New York to Florida. You'll also have to shoulder the cost of the driver's hotel and food en route, as well as the plane fare to get the driver back home. If you decide you want to go this route, you can find insured, vetted drivers on sites such as professionaldrivers.com.
And if you're relocating for a new job, you should ask your employer about covering your car-moving expenses—ideally you should negotiate it right into your contract. It's always easier (and cheaper) to let someone else handle it, and many human resource reps at large companies should be well-versed in the process.
The post How to Ship a Car—and How Much Car Transport Costs appeared first on Real Estate News & Advice | realtor.com®.