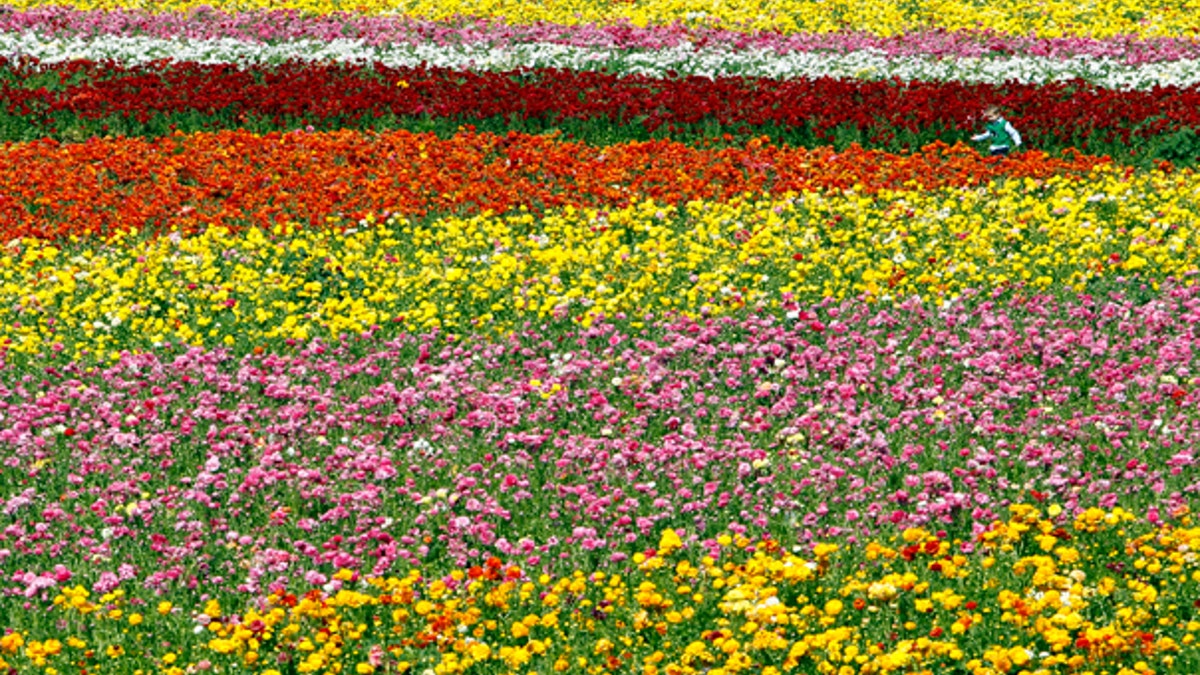 Research has shown that flowers immediately brighten your mood and have a positive, long-term impact. Why not be your own florist and bring some happiness into your home? Here are easy tips to help you make beautiful flower arrangements.

Think big but go small
Wayne Gurnick, a Los Angeles-based wedding planner and member of the American Institute of Floral Design (AIFD), suggests working with smaller containers of flowers and arranging them on a table, instead of trying to work with a massive bunch. Along with being easier, this type of formation also tends to create more impact, Gurnick says.
"Mason jars, old liqueur bottles or even drinking glasses make wonderful vessels for a grouping of flowers," he says.
Make sure the vase is right for the flowers. The flower stems should be at least one and one-half times the height of the vase, Gurnick says.
Bundle the bunches
Gurnick also suggests a technique called bundling. Arrange the flowers so the blossoms are even and then cut the stems to they are one length. Bind the flowers together with a rubber band. Use a large green leaf to cover the rubber band and finish it with a ribbon. Lay the bundle in a shallow bowl, and utilize marbles or pebbles to keep the stems in water.
Add herbs to your bunch for structure and a wonderful aroma, Gurnick says. Take a bundle of fresh herbs and cut their stems. Place them in a vase to act as a grid or base and then add your flowers.

Play with color
You can make a bold statement by using one type of flower in a single color. Match the flowers to the colors of the room in which you plan to display the arrangement. See what flowers catch your eye and chose colors that you think go well with them. Also consider arranging different flowers of the same hue.
"Choose a combination of lime, lemon and mandarin, using green hydrangea, yellow dahlias and orange marigolds to create monochromatic centerpieces for a casual dinner party," Gurnick says. "Don't forget to line the pots with plastic to hold the water."
Don't disregard the container itself. Bright vases can enhance the flowers and make the whole arrangement more interesting.
If you are looking to get creative, check out Flower Possibilities' collection of inspiring and fun flower recipes and arrangements.

Making your flower arrangement last
Your arrangement will hold up for longer if you prepare the flowers properly and take care of them. If you are using beautiful flowers from your garden in your arrangement, Gurnick recommends cutting them early in the morning. Whether you are using home-grown or purchased flowers, cut (on a slant) at least one-quarter of an inch off the bottom of the stem. The slanted cut helps the flower absorb more water. If you are dealing with woody stems, crush or split the bottoms instead.
Your work isn't done once the flowers are sitting on your kitchen table. Change the water every few days, or if you notice that it is getting cloudy.