How to keep enjoying outdoor living this fall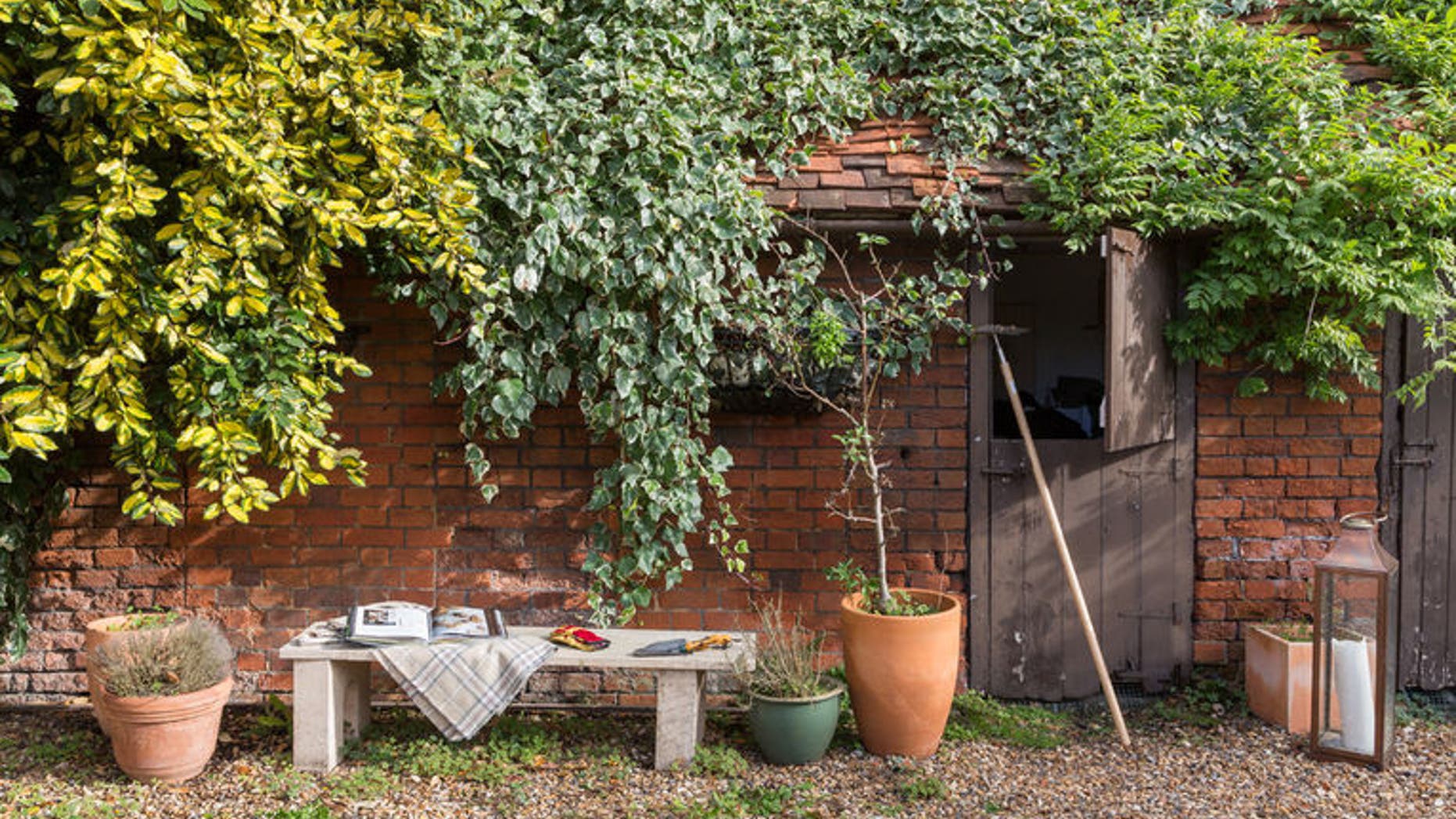 As the weather turns cooler, you might be looking for ways to keep outdoor living part of your routine. These 10 ideas can help make the most of enjoying the fresh air on your porch and patio or in your yard this season, whether you're bookmarking dates for fall outings or looking for ways to keep your garden inviting.
1. Host a backyard party. Invite guests to bundle up and come outside to enjoy the crisp air for all or part of the evening. Make an outdoor lounge spot feel cozy with extra throw blankets and pillows brought out from inside the house. Light candles for an inviting glow or move chairs around an outdoor fire pit to take advantage of the warmth.
2. Move a porch swing outside. Admire the changing leaves from a front-row seat by hanging a porch swing in the garden. Look for a large lateral branch from a mature tree or — even easier — hang from a backyard shade pergola, if you have one. Finishing touches like pumpkin-colored pillows and pots of mums on either side make the swinging lounge even more festive.
3. Pick for a good cause. This year, why not trade a visit to a U-pick farm for a harvesting day out that will leave both you and the greater community a little richer in fall produce? Nonprofit organizations like San Francisco Bay Area-based Village Harvest host weekly picking trips to local backyards and small orchards where volunteers harvest the excess produce for community members in need.
You can also expect to take home fruit that's not fit for donation (but may be perfect for pie) like those that are extra ripe, fragile or slightly damaged. You can join a trip or list your backyard if you have a couple of fruit trees with more ripe fruit than you can handle.
This time of year, expect to harvest apples, pears, persimmons and pomegranates, among others.
4. Find a sun trap. Gardens this time of year can feel damp and chilly but often have areas that catch the sun's rays. Seek out these warm places or follow your cat or dog in the afternoon — they always seem to find them — as spots to linger and appreciate the last of the season's warmth.
5. Embrace indoors-outdoors. Moving outdoor furniture under an overhang can be a great way to extend your ability to enjoy a meal or relax outside in a transitional season. If fall in your region means rain, the covered roof can make the difference of eating outside or indoors.
6. Invest in landscape heaters. Adding heat can make a big difference if you'd like to linger outside in cool weather. Installing small wall-mounted or ceiling-mounted outdoor heaters may be easier than you think. The units run from $120 to $200 in big-box stores and can be plugged in to regular home electricity systems. Most wall- or ceiling-mounted models cast about a nine-foot-square "heat blanket" — one heater would be enough for a cafe set, while two can heat an outdoor dining table.
7. Get cozy with sheepskins. Instantly make cold outdoor furniture feel more inviting by covering the seats or seat backs with a cozy material. Sheepskins (faux and real) provide warmth and a cushy padding, while throw blankets can double as wraps later in the evening.
8. Pick out a portable fire pit. It's no surprise that adding a fire pit can really make your patio functional in the cooler months, providing warmth, light and a great excuse to go outside — s'mores! While large-scale fire pits and outdoor fireplaces can be pricey investments, smaller, portable gas-burning models come at a more wallet-friendly price. Plus, being portable, they can easily be moved from one area of the garden to another or brought in the garage for the winter.
9. Brighten up your porch. Hanging a few strings of lights can be all it takes to transform a shadowy porch into an alluring spot. Set the lights on your front porch on a timer so they turn on when you're coming home in the evening, making for a bright and welcoming entry.
RELATED: Find the Right Outdoor Lighting Solutions for Your Porch
10. Join a garden tour. Local garden trips may be on our radar less now than in spring, but many are still going strong this season. One advantage of going now: take in the fall colors and cherry-pick which fall foliage plant you'd like to add to your garden.