How to host the perfect garage sale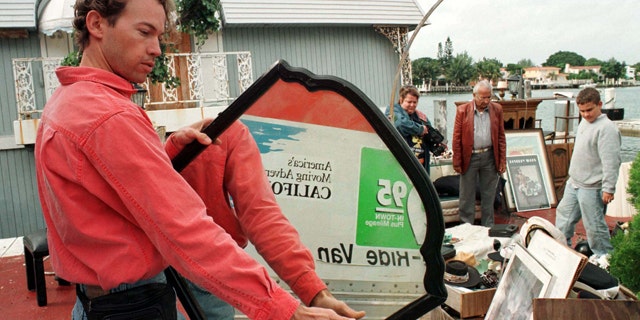 Garage sales are a great way to make some extra cash and get rid of clutter. With proper planning and some organization, you too can throw a successful garage sale.
Give yourself plenty of time
Garage sale listing and informational site Weekendtreasure.com suggests setting aside at least a month to get everything together. During this time, scope out other garage and yard sales. When you get home from each one, jot down a few notes about anything, good or bad, that stuck out that you can apply or avoid in your garage sale.
You might need a permit to hold a garage sale in your town or city. Check it out before you put in all that work; you don't want your sale thwarted because you do not have the proper paperwork.
Pick the date early in the garage sale planning process. Are you going to extend the sale over a weekend, or hold it as a one-day event? If you have a lot of stuff to sell, consider stretching it out over a few days. Decide what you are going to do if it rains and include that on your signs and advertisements. Choose a start time that you can stick with, as eager garage sale enthusiasts won't be too pleased if you aren't ready for them. Ask your family and friends to help you run the sale, and see if they want to contribute their own loot to the bunch.
Don't forget to spread the word about your sale. See if you can post online or place an ad in the local newspaper.
Figure out the logistics before the actual sale. How many tables you will need? What are you going to put the money in? Is the sale going to actually take place in your garage, or will it spill out into your yard or driveway?
Price as you go
When you are sorting through items that you may want to sell, come up with some way to price them. Sticky notes or separate piles may do the trick for the time being. Be careful not to use tape or stickers on boxes that will decrease in value if damaged. Avoid relying on colored stickers and a corresponding chart that discloses prices when it comes time for your sale, as this can be frustrating for shoppers.
Clean or wash everything before you sell it. Toss items that do not work or are beyond repair. If you are selling antiques, include a sign with the year you or your family member acquired the item.
Pricing can be difficult. Patrick van der Vorst, the former director and head of department at Sotheby's London, says how to decide what to charge is the "million dollar question." Look at the item and take a brief moment to ask yourself the price at which you would buy the item if you came across it at a garage sale. Weekendtreasure.com says the rule of thumb is to sell things at one-half to one-third of retail prices.
Van de Vorst advises against assuming that only old-looking items are valuable, and that all antiques are collectables. Electronics that are representative of an era, however, may be worth some serious cash. He said his website, Valuemystuff.com, recently valued a 1950s typewriter at $1,500 and a first-generation iPod at $300.
"Be as open and broad-minded as you can, and do a bit of homework yourself on the Internet," he says.
Van de Vorst suggests clearly pricing your items with labels. "Otherwise," he says, "people might think you are charging according to the look of your potential buyer, and that doesn't inspire trust."
Create a welcoming shopping environment
If it is hot out, set up some fans so that your shoppers are more comfortable and, therefore, willing to spend more time browsing. Think about setting up a tent or canopy to cover the outside tables.
Presentation is important when it comes to garage sales. Add balloons to your mailbox so people are drawn to your house. If you are selling a lot of adult clothes, you should have them ironed, pressed and hung. Have packages, boxes, bags and newspaper on hand for items. A portable clothing rack, or even a broom between to ladders will do the trick. Enlist help and make some kind of schedule. Assign shifts and specific jobs so the items, and the cash, are accounted for and there is always someone available to offer assistance.
Van de Vorst says, "Have fun with the garage sale and reflect that when you're selling. People want to buy from happy sellers and feel good about their purchase, rather than buying from a dull vendor."