How to hire the perfect real estate agent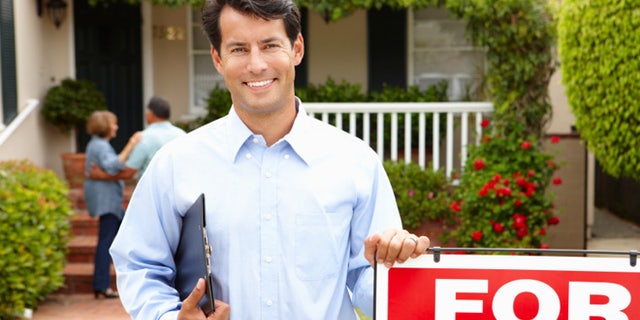 A real estate agent can often help you sell your home faster, and get a better price than if you try to do it on your own. But to get the best deal possible on your home, you'll want to hire a real estate agent that's a good fit for you and your property. Here's what you need to know before you hire someone to sell your home.
Find Someone Local
When selling your home, getting someone who really knows the area is critical. Potential buyers are sure to ask a ton of questions about schools, parks, shopping and other quality-of-life issues in a neighborhood. You want a realtor that's going to be able to really sell the neighborhood to a buyer. Ask real estate agents how many houses they have sold in the neighborhood, whether they live in the neighborhood, and, if so, how long they have lived there.
Ask For References
A key part of due-diligence on any realtor, asking for references can give you great first-hand information on how attentive a real estate agent will be. Of course, unscrupulous real estate agents can cherry-pick a few past clients that they know will speak well of them, so you should insist on speaking with recent clients. If they have to go back a few years to give you a reference, or if they seem reluctant to give you any names at all, it's a sign they have something to hide.
Check Their Workload
Most realtors will represent a few people at any given time, but you want one that will really focus on your interests and make time for you. Ask how many clients they currently have and how many hours per week they spend on each client. You will also want to check their availability. Many people are forced to house hunt on evenings and weekends, so a realtor that will only show your house on weekday mornings isn't going to help you that much.
Make Sure They Sell Houses Like Yours
Not all properties are created equally. If you're looking to sell a middle-class single-family home, you don't want to hire someone that mostly sells condos, commercial real estate or million-dollar mansions. So before you hire a real estate agent, make sure the agent has substantial experience selling homes similar to yours and in your price range.
What's the Timeline?
With the housing market still suffering from sluggishness, it can be a tough time to sell a home. While you should be prepared to sell your home quickly, you should also have a plan in place in case it doesn't. Ask real estate agents how long they will represent you. If a home doesn't sell in a month or two, are they just going to abandon you? Do they have experience selling homes that take time to sell? You don't want to waste a lot of time picking a real estate agent, only to have to do it all over again in two months.
Ask About Fees
Most real estate agents will work for a percentage of the selling price of the home. But many agreements also include a bunch of other fees. Make sure you understand the agreement before you sign and what you will be getting for your money. For instance, many real estate agents will include home staging as part of the contract, but some might add extra fees for these sorts of services.
Are They Part of MLS?
The Multiple Listing Service, or MLS, is a nationwide database of houses on the market, regardless of which company is selling the home. To give you the best chance of selling your home, you'll want an agent that has access to MLS. Agents that simply list on their own company's site won't help you nearly as much as real estate agents that list on MLS.