How to Find Temporary Housing—Your Home Between Homes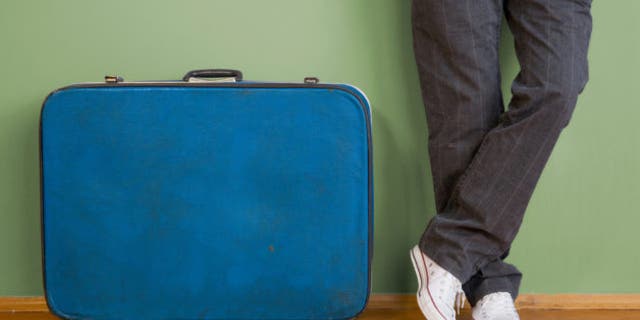 NEWYou can now listen to Fox News articles!
Buying and selling a home can be a juggling act: Drop a ball, and you may find yourself having to vacate your old home before the new one is ready for you to move in. From there, you have just a few choices: A) couch surf at friends' and family's homes until you wear out your welcome, B) pay through the nose for a hotel, or C) learn how to find temporary housing.
If you value your relationships, you will avoid option A. And unless you're rolling in money, you'll avoid B, too. Recent reports put the average hotel stay at $137 per night, which can add up fast if you're stuck for weeks; plus, the novelty of room service can wear off when you just want a glass of milk out of the fridge.
So if you're waiting weeks or months to move into a permanent home, you'll want to consider some other options. Here's an array of temporary housing arrangements, each with its own unique benefits and drawbacks depending on your needs and budget.
Extended-stay hotel
These are hotel rooms equipped with either full kitchens or kitchenettes and a desk and/or workspace. Many extended-stay hotels throw in free breakfast, happy hour, and front desk service, which can remove some of the stress of hotel living, especially if you have to feed and amuse a few kids while you're waiting for your new home to be ready.
Generally the longer you stay, the cheaper the rates: 30 days will reduce the usual hotel rates by around 30%. Many regular hotels have extended-stay rooms, so be sure to inquire if a certain place is ideal for you.
Corporate housing
These places are traditionally leased by companies for employees who need to stay awhile or are in the midst of finding a permanent residence. Still, don't let the word "corporate" fool you.
Many corporate housing facilities are just as happy to accept any paying customer. You can find these apartments on special rental sites like BluCorporateHousing, and you'll pay about half the price of a hotel room if you book for 28 days or longer. Many corporate housing apartments/homes are located in suburban areas, which can be nice for families.
The one thing they all have in common: They are "move-in ready," says Mary Ann Passi, CEO of the Corporate Housing Providers Association, which is based in Indianapolis. "You bring your toothpaste and toothbrush, and you're good to go." (Bring some clothes, too.)
If you work for a company that is skilled in finding temporary housing for workers on the road, feel free to ask HR for suggestions. Your company may even be able to pass along discounts.
Community-sourced housing
These are private houses rented with furnishings for long or short stays. If you're bringing kids, this type of temporary housing can provide enough space for everyone. You can find these homes and apartments through sites like Airbnb and Homeaway. But don't assume you'll definitely pay a whole lot less.
According to one survey by Pricenomics, renting an apartment on Airbnb will cost you only about 21% less than renting a hotel (but keep in mind you get a whole lot more space for your money).
That said, local markets vary widely. According to a study by Busbud, in Toronto hotels cost twice as much as Airbnb. In Austin, TX, Airbnb costs twice as much as a hotel! So make sure to research your market to see which option is better. And if you're staying for a while, ask for a discount—most will cut you a deal the longer you stay.
Which type of temporary housing is right for you?
Before you start looking for temporary housing, think about who's coming with you and what services you'll need. If you're bringing your family, you'll need different accommodations than if you're traveling solo.
The post How to Find Temporary Housing—Your Home Between Homes appeared first on Real Estate News & Advice | realtor.com®.