How to budget for kitchen renovation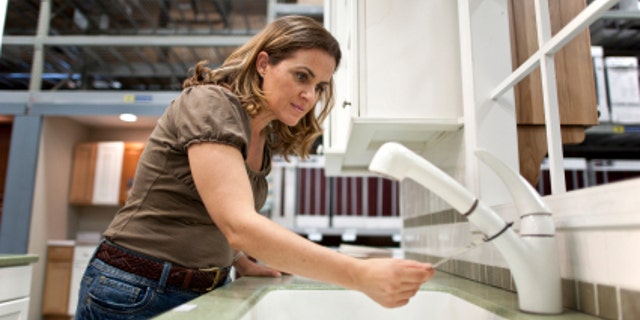 There's an old saying that the kitchen is the heart of the home. It serves not only as a place to cook and eat, but also as a place to gather. A place where homework gets done and mail is sorted. A desirable kitchen can raise the value of your home and make the time you spend in it more productive and enjoyable. Kitchen renovation can easily get out of hand, but there are ways to revamp your cooking space without emptying your wallet. Before you do anything related to finances, decide if you are going to do a small-scale or large-scale kitchen renovation. This will help you make smarter choices throughout the process.
Budgeting
When you have a clear vision of how far you want to take your kitchen renovation, figure out exactly how much you can afford to spend and draw up a budget. DIYLife.com suggests building extra cash into your budget for the inevitable surprises that pop up as you go. The website also says you should write up a list of renovation priorities. This way, you know what to eliminate if your start running low on funds. If you are having trouble determining a ballpark estimate for how much your kitchen transformation will cost, CraftsmenNetwork.com has a handy kitchen remodeling calculator that factors in area and time constraints.
Where did the money you are planning to use for your kitchen remodeling come from? Is it from a stash you set aside for a rainy day, or did you get a loan specifically for the renovation? This will make a difference. Remember to include fees that come along with borrowing and how much you will have to pay in interest when drawing up your budget.
If you want a large-scale kitchen renovation, be aware that you may have to leave your house during the project. If you can't stay with a friend or relative, you will have to spend money renting a room or apartment. Even if you decide to stay, you will be going about your daily life without a kitchen for a period of time, which means more restaurant bills and take out tabs. Think about your options and factor these extra costs into your budget.
Keep track of your finances as you go. This will help you stay on budget and see how much wiggle room you have. If you wait until the project is almost complete to fill in your spreadsheet, you may discover you have strayed far away from your original budget.

Small-scale remodeling
Instead of gutting the whole kitchen and replacing everything but the kitchen sink (and maybe that too), you have the option of improving your kitchen and giving it a noticeable makeover by making small changes. You can reface your old cabinets and drawers with veneer instead of getting all new doors.
Selecting the right color paint can make all the difference in a room, and you can save money by doing the painting yourself. A word of caution: you might want to stay away from trendy kitchen colors, as these may make your kitchen undesirable when you go to sell your house. Getting new and improved light fixtures can help brighten up your kitchen, not to mention make it more ecofriendly.
Internal changes can also help transform your kitchen. Cut some of that cabinet clutter by investing in organizers. These can open up more storage place while saving you the time and frustration that goes along with rummaging through your cabinets. Something as simple as that can make you feel better about your kitchen and save you thousands of dollars.