How not to blow it when buying a home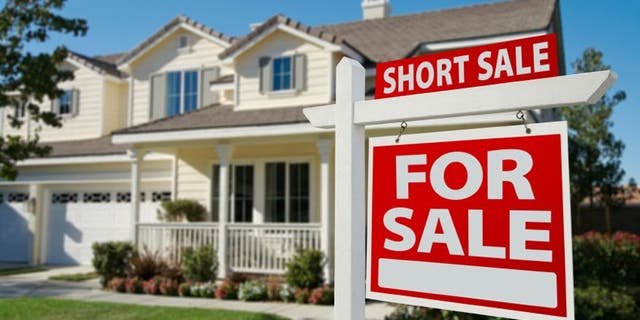 Buying a home, particularly in a hyper-competitive markets, can really be a contact sport. If you get caught in a bidding war over a home you can't resist, here are some tips on how to make sure you seal the deal.
Have a Solid Loan Offer
The surest way to lose out on a great home is to have your offer fall through when lenders fail to back your bid. You may have pre-qualified for a loan, but that doesn't mean you have a solid guarantee that you're going to land a loan. Make sure that you have been pre-approved for a loan and include your pre-approval letter as part of the offer.
Establish a Timeline
Money isn't everything when it comes to an offer. A seller is more likely going to side with a buyer that is willing to work within the timeframe they set. While you might be ready to move in next week, you'll need to defer to them if they aren't ready to move out for another month.
Make Sure You Have Everything Lined Up
Once you've made an offer, there are several key steps that you need to take before the sale goes through. To decrease the chances of the deal falling apart, you'll want to make sure that you have everything lined up in advance. Before the offer can be accepted, you'll need to do your due diligence on the home, which means hiring a building inspector and a home assessor. Make sure your inspector and assessor are available and ready to go — you don't want to lose out because they are on vacation or booked up for the next three weeks.
Sell Yourself
Many homeowners would rather sell to a great family that will love and cherish the place than a speculator that's just looking to flip it for a profit, even if the speculator comes in with a higher offer. When dealing with the owners, tell them why you love the home and talk about your appreciation for the neighborhood. You want to make a connection with them on a human level.
Don't Insult the House
Looking to get a lower price on a house, many potential buyers will highlight a home's flaws. The thinking goes that if they can point out how much work the home needs, maybe the owners will be forced to reconsider the price. This strategy might work with a used-car salesman, but it is less effective with homeowners, who often have strong emotional attachments to their homes. They might have lived there for decades and raised a family there, so speaking ill of the place will only turn them off.
Escalate When Necessary
A common tactic in a bidding war, an escalation clause is a promise to beat any other competing offer by a certain amount. While this tool can help you win a home, be warned: it can also lead to an expensive purchase and buyer's remorse. Before you offer to add an escalation clause to your bid, make sure you set a cap that you are comfortable with.
Work With a Buyer's Agent
Some prospective buyers prefer to go it alone when house hunting in the hopes of saving the commission paid out to a buyer's agent. While this can be a good way to keep the cost of buying a new home down, you should think twice about doing this in a highly competitive real estate market. Real estate agents are trained in the art of negotiation and in a bidding war, they might be able to help you land your dream home without losing your shirt.