How Much Does a Bathroom Remodel Cost? You'd Better Sit Down First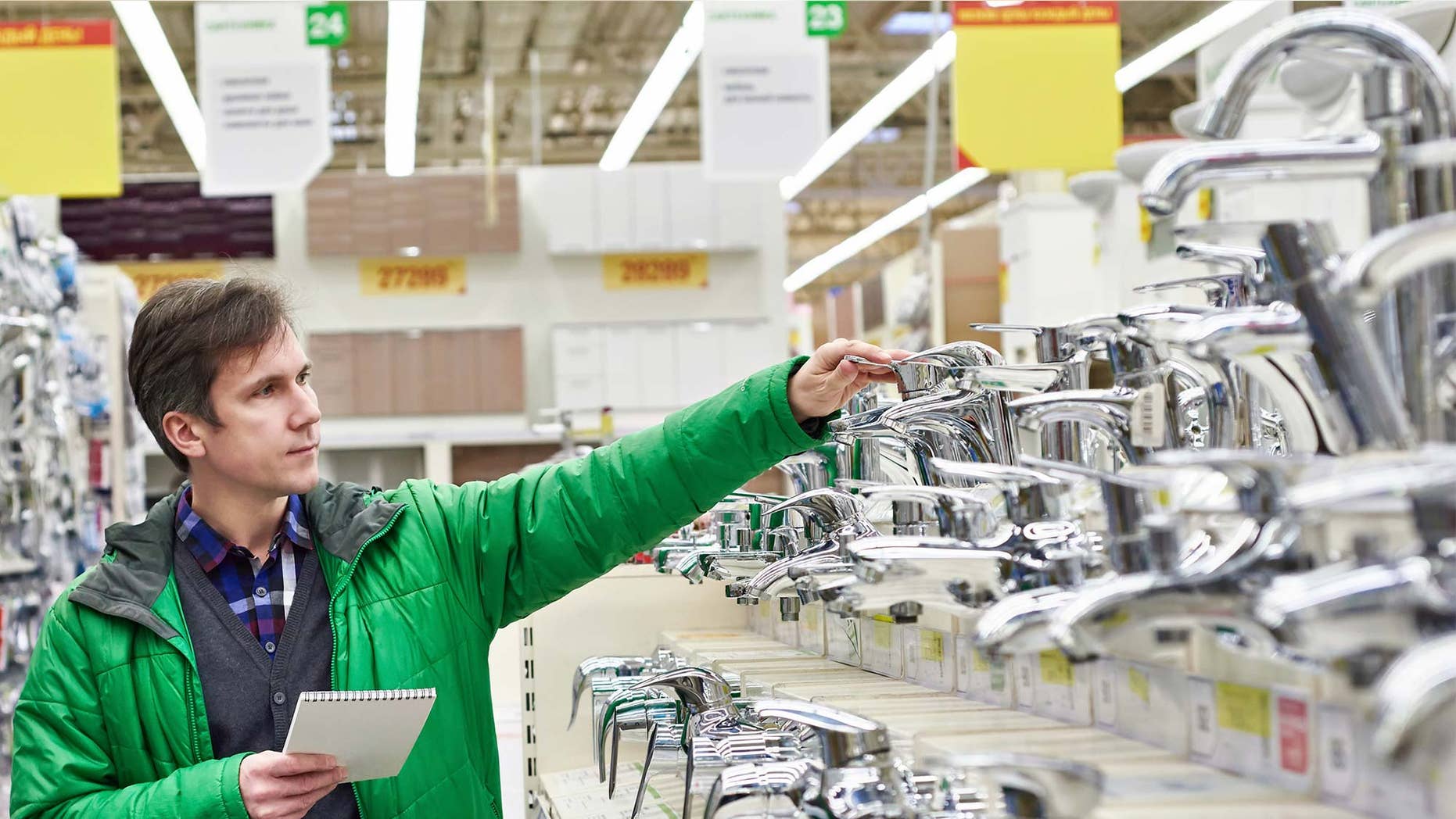 The first flush toilet was invented in 1596, and humankind has been renovating bathrooms ever since.
That's because, along with your bedroom, the bathroom is the space in your home that you're guaranteed to spend time in every day. And if yours looks like something out of the Middle Ages, maybe it's time for an update. But just how much does a bathroom remodel cost?
On average, a bathroom renovation will set you back $17,908, according to Remodeling magazine. That number will range dramatically, though, depending on a variety of factors from whether you're moving plumbing to which materials you use.
"On average, you should budget $10,000 to $30,000 for a bathroom remodel," says Paloma Contreras, a Houston-based interior designer and design guru behind La Dolce Vita.
Here's more of what you need to know below, how to save money on a bathroom renovation, and how it'll pay off in spades when you decide to sell your home.
A breakdown of bathroom remodeling costs
What's with the big price tag to renovate what's usually a small room? Well, it's because of the midrange prices for the big-ticket items:
Cabinets: $4,700 to $7,000
Shower: $3,000 to $4,800
Countertops: $2,800 to $4,100
Bathtub: $2,600 to $4,100
Flooring: $2,500 to $3,600
Lighting: $1,100 to $1,700
Toilet: $340 to $480
Custom carpentry and luxury materials such as marble and high-end plumbing fixtures will increase costs substantially.
Where to save
Paint goes a very long way in any room. And you can eliminate the biggest budget item -- cabinets -- by simply painting your existing ones.
"My go-to, fail-proof color is Benjamin Moore's Revere Pewter (HC-172)," says Contreras. Instead of replacing an entire sink, which can cost $1,400 to $2,300, simply update hardware for a few hundred dollars. Contreras also advises that a small, affordable change like a great, multisetting shower head can make your bathroom feel more like a personal retreat.
Where to splurge
One smart place to spend money on: "Beautiful surfaces that will wear well over time," says Contreras. Instead of worrying about staining pricey Carrara marble, opt for something like Dekton Aura by Cosentino -- an ultracompact, ultradurable, and easy-to-clean surface material that emulates the look of natural stone. Quartz is another affordable material growing in popularity.
What's a bathroom remodel's return on investment?
The good news is that all that money you spend doesn't just go down the toilet. Whenever you decide to sell your home, that shiny new bathroom will catch buyers' eyeballs.On average, you'll gain back 66% of the money you spent. So go ahead and consider your new bathroom the gift that keeps on giving!
-- -- -- -- --
Watch: Do You Need to Remodel Before You Sell?