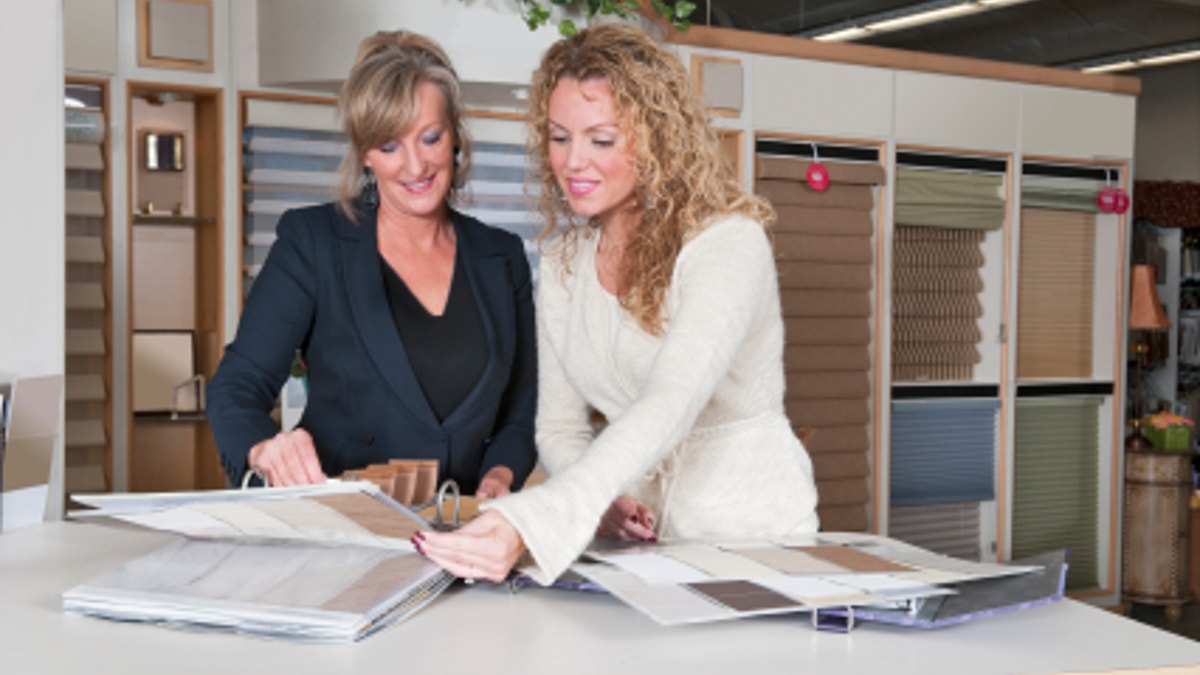 Last year at this time, I was in the beginning stages of vacation beach house remodeling and decorating project near Boston. At the very last minute before the final contracts were signed and deposits for cabinetry and Boston-area contractors were made, the clients dropped the whole project. What happened?
A better property had come on the market in their neighborhood and they put in a same-day offer that was immediately accepted. They subsequently put their own vacation house on the market for what seemed an appropriate price, but it didn't sell for nearly 10 months. The new house was larger than the first house (one additional bathroom and bedroom) and more expensive, but the real difference was that the new house was completely updated whereas the older house was outdated and tired looking.
The fact is looks make a difference. We're always told we shouldn't judge a book by its cover and while that's theoretically true, it's not how things in the real world work. Snap judgments are made based on emotional responses to a given situation and these emotional responses come with positive and negative adjectives. In the case of the two beach houses, if I weren't personally involved and viewed the two sets of photos alone, the new house would have been described as beachy, cheerful, clean, updated, fresh and spacious. The older house would be described as dark, cramped, small, dingy and dated. It should come as no surprise that if a potential buyer walks around counting up only negatives, they aren't likely to put in an offer, even a low ball one.
If you're selling a property, or are thinking about doing so, there are steps that you can, and should, be taking to improve your prospects.
1. Buyers are emotional; sellers shouldn't be. What potential buyers think of the house is not personal and it's not a referendum on your taste level or lifestyle. Buyers are trying to imagine how they will live in the house and the seller's job is to make that easy for as many buyers as possible. Sellers must think of the house as a product on a shelf with lots of similar products all lined up ready to be bought. Consider this: have you ever bought a product because of its packaging alone?
2. Cleanliness sells! If a seller is looking for a fair market value on their home, then it must be clean and in good working order from basement to attic to yard. It must smell clean, look clean and feel clean. If there is a pet in the house, there can be no pet odors or stains anywhere. In fact, this includes all your personal furnishings, even though they are not being sold with the house. If your bedding is rumpled or used bathroom towels are scattered about, it will simply look dirty. While buyers understand that there are real people living in the home they are touring, they will be turned off and leave quickly if they feel they are intruding in any way. We all know many, many people have slept in our hotel rooms before us and we put up with it because the room is spotless, fresh and feels brand new. If it feels old or "used", we'll certainly not pay top dollar to stay there.
3. Lighten up. Most people are attracted to bright, cheery spaces. Brightness feels "larger". While some of us, and I am one, prefer darker, more moody environments, the fact is the majority of people will be looking for how bright and open a space is. If you're in a house that is filled with windows then wash them and remove unnecessary obstructions. If you're home isn't blessed with big sunny windows, then you will need to create the feeling of light by using lighter paint colors and sufficient artificial lighting. Lighting should be spread out evenly across a space so that there are no pools of bright light and pockets of darkness. Leave lights on throughout the house if showings are expected and leave more lights on at night. While not the best environmental choice, a brightly lit home is welcoming and friendly. Plus, prospective buyers might do evening drive-bys just to check out how it looks. Brightness equates to cleanliness and spaciousness – two very good adjectives you want prospective buyers to be thinking of.
4. Bang for the buck: Buyers are looking for the biggest bang for their buck. At its most basic level, this means the most space for the least amount of money. Do whatever it takes to give the impression that the house, no matter how small, is sufficiently spacious. Remove all clutter and nearly every non-essential item from all surfaces. Clean tabletops, shelves and closets with lots of empty space all give the right impression. Think of it as "pre-packing" and getting a jump on your move. Clean out the garage and basement. A packed garage says that the house itself didn't have enough room – not the feeling you want to portray. You may need to rent a storage unit for the duration. Leave empty spaces so that potential buyers can start mentally filling them up with their own belongings.
5. Atmosphere: The temperature should always be comfortable during showings, so run your HVAC system. Bake cookies before an open house. This is so obvious as to be almost a cliché, but it's always a winner. Don't you just love the smell of fresh-baked cookies? Photos of family members, loved ones and good times will help buyers envision their own good times in the future. Don't overdo this, however. If you've got lots of personal pictures framed and hung on the walls, reduce those on display to the best of the bunch and store the rest.
6. "Staging" is merely a term for marketing. It's not necessary to completely re-do a house just to try to sell it. Too much staging can appear fake, which may also leave a negative feeling with a prospect. Simply consider doing all the small projects that you've been putting off doing; if it's broken and you know it, so will your buyers. Keep the house clean and highlight the best attributes the house has to offer. The more work you put in, the better the outcome, whether its getting your asking price, or getting reasonable offers in a short time period. If the house has been sitting on the market for a long time, the price is doing nothing but going down.