Home of 'Everybody Loves Raymond' star Doris Roberts selling for $2.45 million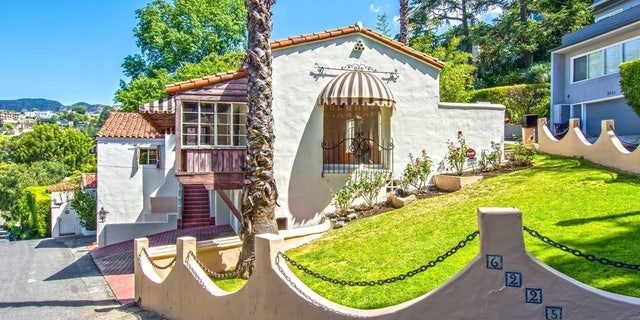 The Los Angeles home where "Everybody Loves Raymond" star Doris Roberts lived for some 40 years has come on the market a year after her death for $2.45 million.
The Emmy award-winning actress, who played the meddling mother of Ray Romano's character, bought the 1920s Spanish-style casa in 1976 for the now mind-blowing price of $138,000, property records indicate. Roberts suffered a stroke and died last April at the age of 90 at her home, which she shared with her second husband, novelist William Goyen, who died in 2015.
This is the first time in four decades that the three-bedroom house in Hollywood Hills has been on the market, according to property records.
The home sits on about a third of an acre at the intersection of Quebec and Rinconi drives, on a promontory that overlooks the city and the Pacific coast, according to the listing with Roger Perry of Rodeo Realty.
The main house is a little over 3,700 square feet with hacienda-style details like beamed ceilings, casement windows and a red-tile roof, photos of the home show.
A sunroom sits off of the main living room, opposite a grand fireplace. The living space steps down into a speakeasy bar "that was a gathering area for her," Perry said.
There's also a formal dining room and butler's pantry, according the listing.
The home dates back to a time when the neighborhood was the residential epicenter of Hollywood, before it began moving west toward Beverly Hills, Perry said. "It lends itself to that time when there were these large entertainment spaces," he said.
A master bedroom with two walk-in closets and a bathroom occupy the ground level, next to a second, less formal living room and another bar. A tangle of trees and potted plants thriving in clay pots fill a large patio in the backyard, which encompasses an outdoor kitchen, pool and a private, grassy lawn.