Home Caretakers Get a Sweet Deal on Rent -- With a Few Conditions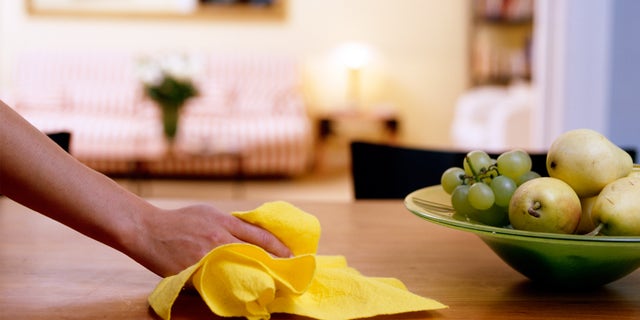 Tired of mowing the grass and watering the plants at his wife's vacant homes -- as a Realtor, she had many in her portfolio -- Tom Schmidt had an epiphany. "Good grief," he said (yes, he actually said that), "instead of doing this for free, we might as well be getting paid for it."
Realtors selling empty homes with absentee owners are left with a quandary: Keep the home presentable by handling the upkeep themselves -- a time-consuming proposition -- or leave it wild, decimating the property's value (and their chances of a successful sale).
Then there's a third option: Hire a home caretaker to stay in the house for rock-bottom rent, maintaining its exterior and interior to keep the place in tiptop shape and have it ready to show at a moment's notice. To sellers otherwise unable to maintain their units, it's a godsend. And a renter who fits the bill can get a great deal: about 50% off market rate for rent, if not more.
Schmidt turned his "good grief" moment into a business. He began the first iteration of his Albuquerque, NM, company Homes in Transition in 1986, hot on the heels of the savings and loans crisis. With the U.S. government -- owned Resolution Trust Corp. "buying up properties like crazy," he said, numerous homes were vacant and eager for responsible caretakers.
The market healed and Schmidt worked as a custom homebuilder until 2009, two years after the latest crash. With so many vacant homes on the market, his home caretaker services were suddenly in demand again.
"I decided to blow the dust off my operations manual and go back into business," he said.
Seven years later, it's cared for nearly 700 homes, offering luxe homes at bargain basement prices to renters who may have lost their own roofs in the housing downturn, leaving them and their furniture homeless.
What caretaker organizations look for
Home caretaker organizations look for tenants with expansive furniture collections. Their goal is to make the home look lively, occupied, and homelike to potential buyers, and the ability to fill up the rooms with beds, couches, and decorative objects is paramount.
"There's a great need for cheap housing," said Schmidt. "People get rolled up in the economy and lose everything but their furniture and their knowledge about taking care of a house."
No one knows exactly how many caretaker organizations exist nationwide, but most major cities have at least one or two. According to the U.S. Census, the number of houses listed as "other vacant" -- including caretaker homes as well as unattended properties -- rose dramatically in most cities from 2000 to 2010. In Cleveland, OH, that number jumped from 3.8% of the housing stock to 8.8%.
In Jennifer Starinshak's case, a divorce followed by a cross-country move precipitated her stint as a caretaker.
"I had a house full of furniture but no budget to afford the house I wanted to live in," Starinshak said. After the home she first rented in Albuquerque went on the market, its agent suggested she look into caretaking.
Starinshak loves keeping her temp home showing-ready, and she doesn't mind the dramatic rent decrease, either.
"I really enjoy doing this. It affords me a nice home, and I pay very little rent for it," she said.
But here's the deal: If you take on the caretaker role, you need to have the house showing-ready at any time. And there's no way to say no.
"They're never allowed to miss a showing," said Richard Dombrowski, the owner and president of Home Caretakers International in Tampa, FL. "They have to keep the house open by appointment. Always."
For some, the expectation to be always on might be too much -- but for a self-described "neat freak" like Starinshak, it's "no big deal at all," she said.
Granted, she admits the demands of her previous caretaking gig sometimes wore on her: "It did seem to have a lot of open houses, and it got a little tiresome after a while." The home -- in which she stayed for three years, an unusually long period in the world of home caretaking, where most stays are measured by months -- had water damage, she said, meaning almost-buyers kept walking away from the deal, forcing the whole process to repeat. And repeat again.
Still, the whole deal is mostly win-win. According to a survey by Home Caretakers International, Dombrowski said, "dressed-up and furnished" homes sell 35% faster, for prices 15% higher than vacant houses.
Tips for renters
You might have to put down money. Most programs require some kind of application fee, as well as a security deposit and first month's rent -- just like with a standard rental. The application process can be lengthy and might even involve submitting photographs of your furniture.
You'll move on short notice. There's no yearlong leases here. While tenants might end up staying in one property for several years, once the house sells, you're history. Tenants are typically given 30 days to move out. So be prepared.
Flexibility is vital. Did we mention you need to be ready for any showing, any time? And no one cares if you're exhausted or watching the Mets win the World Series.
Tips for sellers
Don't expect rent. While you should double-check with the organization you've hired, most caretakers will cover their own utilities and pay any relevant fees such as for the HOA. And the reduced rent that they pay goes to the caretaker company, which uses it to pay for recruiting and placing tenants.
Check with your insurance. Most insurance companies don't permit vacant properties, so you may need to either move in yourself, find your own tenants, or hire a caretaking service. You will want to inform your insurance company that your home is no longer owner-occupied, but it shouldn't provide a noticeable hit to your premium.
You can't choose your tenant, but you can set restrictions. Don't want kids or labradoodles in your property? No problem! Few organizations will let you select the caretakers, but most are happy to let you make requests, as long as they don't break the law.