Home appliances with apps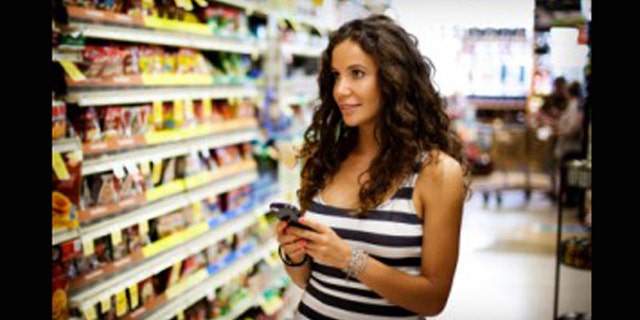 Want your refrigerator to let you know when you're about to run out of milk? Wish you could vacuum the living room on your way home from work?
It's possible -- and not in a far-off, futuristic way. Some manufacturers currently are creating and selling household appliances that notify their owners about maintenance and service, monitor energy consumption, operate via remote access and much, much more.
The idea is that consumers can control the devices, which can communicate wirelessly, with smartphones, tablets or televisions. Here's a quick look at what some soon-to-be-released and already on-the-market smart appliances can do for you:
Cool connections
Refrigerators with built-in LCD screens can help users track food expiration dates and leave notes for family members. Whirlpool is among the companies connecting its appliances to the Internet in order to send users service notifications or tips about ways in which appliances can be used more efficiently. Many smart refrigerators can count and display the number of times the door is opened and alert homeowners if the kids forget to close the door. Using a smartphone, shoppers could look up the contents of their fridge as they entered the supermarket -- as long as they faithfully managed their at-home inventory.
LG Electronics is introducing a refrigerator that allows consumers to scan a grocery receipt with their smartphone so the refrigerator can keep tabs on what's inside. The LG refrigerator will also "talk" to a future line of LG ovens, enabling users to choose a recipe, locate ingredients and preheat the oven, all without being in the same room as their refrigerator or stove.
Samsung currently has a 28-cubic-foot, four-door refrigerator on the market, complete with an 8-inch LCD panel with apps. The screen can be used to display family photos, a calendar, to-do list, updated weather and news reports. Other apps allow users to play Pandora radio or search for recipes -- right through the refrigerator. This Samsung model retails for $3,699.
Now we're cooking
New smart ranges enable customers to monitor various oven settings, such as time and temperature, via smartphone applications, while letting users know when pre-heating or cooking is complete. Users can also get reminders about the need to clean their ovens -- a process they can trigger while at work or relaxing on the beach.
Clean at a distance
Samsung's newest line of washers and dryers can be completely controlled via smartphones, while Whirlpool's smart washer will send you a message when it's low on soap.
Is company coming for dinner? You can clean before they arrive using LG's robotic vacuum cleaner. The system allows users to control it from a mobile device and has a built-in camera so that users can keep an eye on a home's cleanliness from anywhere in the world.
Safety check
While many smart appliance features can seem downright frivolous -- after all, who really needs to vacuum their floors in Chicago while vacationing in Paris -- some home technologies provide peace of mind.
For instance, Vivint, a North American home automation services company, markets its services as a way for caregivers to keep an eye on young children or older relatives through real-time monitoring and communications services.
Its home automation technologies use cameras and sensors to monitor movement throughout the home. Cabinet door sensors can monitor access to harmful drugs and cleaning supplies. Additionally, sensors on the refrigerator or stove can help monitor eating habits or allow a far-away relative to turn off a burner that's accidentally been left on.
Related:
Mary Boone is a writer for Zillow.