High-tech home gift guide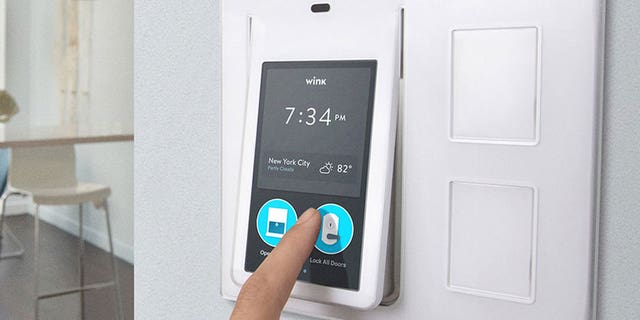 NEWYou can now listen to Fox News articles!
Gadget lovers can be so hard to buy for. There are so many devices on the market these days, it can be really difficult to figure out which gadgets are actually worth the money. If you have a gadget lover in your life, here are some perfect gifts for them.
Philips Lux
The Philips Hue light bulbs came onto the market a few years ago and immediately became a favorite of smart home enthusiasts. But at $60 per bulb, the price is a little steep for the average gadget lover. So Philips recently introduced the company's new Hue Lux bulb, which packs in the same smart home capabilities at half the price. While these new bulbs don't have the ability to put out every color in the light spectrum, they do put out a golden glow of warm white light. For gadget lovers that don't need their bulbs to flash green, red and purple, but just want a well-built smart bulb, the Hue Lux is a perfect gift.
Philips Tap
Another entry from Philips, the Hue Tap, tackles one of the biggest problems with smart bulbs: the lack of physical light switches. Sure, all those smart home capabilities are cool, but it's not very convenient to find your phone, unlock it, search for the app and mess around with a bunch of settings when all you want to do it turn on a light. The four-button Tap allows you to control your smart bulbs and choose from your favorite light recipes with a physical switch that's always there when you need it. The Tap also uses the kinetic energy of each press to power the device, which means there are no batteries to change or wiring jobs to do. It just works right out of the box.
Dyson DC59 Motorhead
It's not often that you get excited by a vacuum cleaner, but Dyson's battery-powered DC59 Motorhead is a serious little machine. This svelte vacuum weighs less than 5 pounds but has nearly as much sucking power as a much heavier full-sized Dyson. The DC59 boasts 24 minutes of vacuuming action, which is more than enough time to tackle an apartment or small home, and it's small form-factor also makes it well suited for cleaning the car, drapes, stairs or any other place where a full-sized vacuum would be too cumbersome.
Anova Sous Vide
Sous vide cooking has been gaining in popularity in culinary circles for years, but the price of these machines has left them out of reach for the home chef. Anova looks to change all that with its line of sous vide cookers geared toward the casual cook. Sous vide is the art of cooking food in a temperature controlled water bath, which means you can cook soft-boiled eggs with a perfect custardy texture or get the ideal medium rare steak without ever worrying about overcooking your food. Anova offers two sous vide devices: The Precision Cooker is the perfect machine for the first-time sous vide chef, while the Anova One is geared toward more advanced chefs that want even more control over their food.
Kwikset Kevo
Locks haven't improved much in the last few hundred years, but Kevo is looking to change that. The Kevo deadbolt made by Kwikset is a Bluetooth-enabled smart lock that allows you to open your door with your smartphone. You don't even have to take your phone out of your pocket or purse to open the door — simply tap the lock with your finger and the motorized deadbolt slides open. The Kevo also allows you to send digital keys to friends and family, which is great for times when you need someone to look after a pet or pick up the mail.
Drop Scale
For many home chefs, tablets have become the cookbook of choice in the kitchen. The Drop Scale takes that idea one step further and adds a Bluetooth connected kitchen scale that communicates wirelessly with your iPad as you measure out ingredients. Working in tandem, the Drop app and scale allow you change the size of recipes so you can make as much or as little as you want, eliminating cooking disasters caused by faulty calculations.
Wink Relay
An increasing number of companies have gotten into the smart home market in recent years, putting out interesting and impressive gadgets that make home automation a lot easier. But getting all those devices to talk to one another has been a more difficult task. The company Wink looks to tie the entire home together with the Relay, a smart switch that also features a 4.3 inch touchscreen that runs the Wink app. You mount the Relay over a traditional light switch box, giving you a permanent command center for all your smart devices — which means no more hunting for your phone when you want to turn on the lights or turn up the thermostat.