Guide to choosing your first home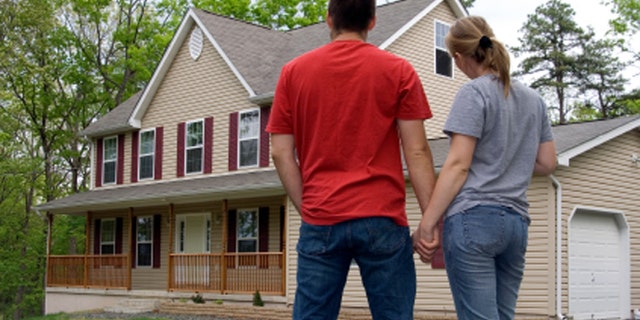 Purchasing your first home can be both a thrilling and daunting experience. Once you have settled on a budget, your options will become more clear. To help you make heads or tails of house hunting, here is a guide on what to consider when finding your first home.
The house
The first priority in any home is safety. You will want to keep an eye out for any potentially dangerous features, such as an aging or sagging roof or missing storm windows in a high-risk area. When buying a home for the first time, it is always a good idea to enlist a professional home inspector. Reputable home inspectors are familiar with all of the potential pitfalls in a house, and their reports can help you request necessary changes before you move in.
There are many factors to consider while looking for the house that best suits your lifestyle. If you have a family or want one in the future, make sure the square footage and number of bedrooms fits your needs. A nicely flowing floor plan can contribute a great deal to the comfort inside a home. You should list out your preferences beforehand, such as carpet versus hardwood floors, how much lawn or yard space you need and whether your house has a basement, deck or porch. No home will be absolutely perfect, but knowing your priorities will help you make an informed decision.
Neighborhood
You can tell a lot about a neighborhood from first glance. When visiting a house, assess the quality and appearance of the adjacent homes. The ride to your prospective home should give you a feel for the traffic and the area's parking conditions and curb appeal. If you are serious about the house, you may want to try a test run of your commute to work. Security is another essential aspect to your neighborhood. Get a temperature check on the level of safety through the local police or websites like CrimeReports.com.
You may be considering a radical renovation on the house. Find out first if the neighborhood falls under the rules of a historic commission or similar neighborhood covenants.
Schools
If you have or want children, the right school district is a top priority when looking for a house. No two public schools are identical, and some schools are unfortunately overcrowded and understaffed. Contact the school to find more information, such as class sizes and average student performance. You can likewise go online and read actual parent reviews of schools on websites like greatschools.org.
Additional considerations include the distance between the school and house. Some parents prefer the school to be within walking distance, while others want to drive or have their kids bussed to school.

Nearby Activities
As real estate experts say, the number one priority is location, location, location. The shops and amenities right outside a house can be just as important as what's inside. Find out how far you are from important staples such as grocery stores, child care centers, parks and hospitals. You may also want to scope out the nearest religious center. Home buyers who wish to avoid becoming homebodies should also consider the house's proximity to restaurants and night life.