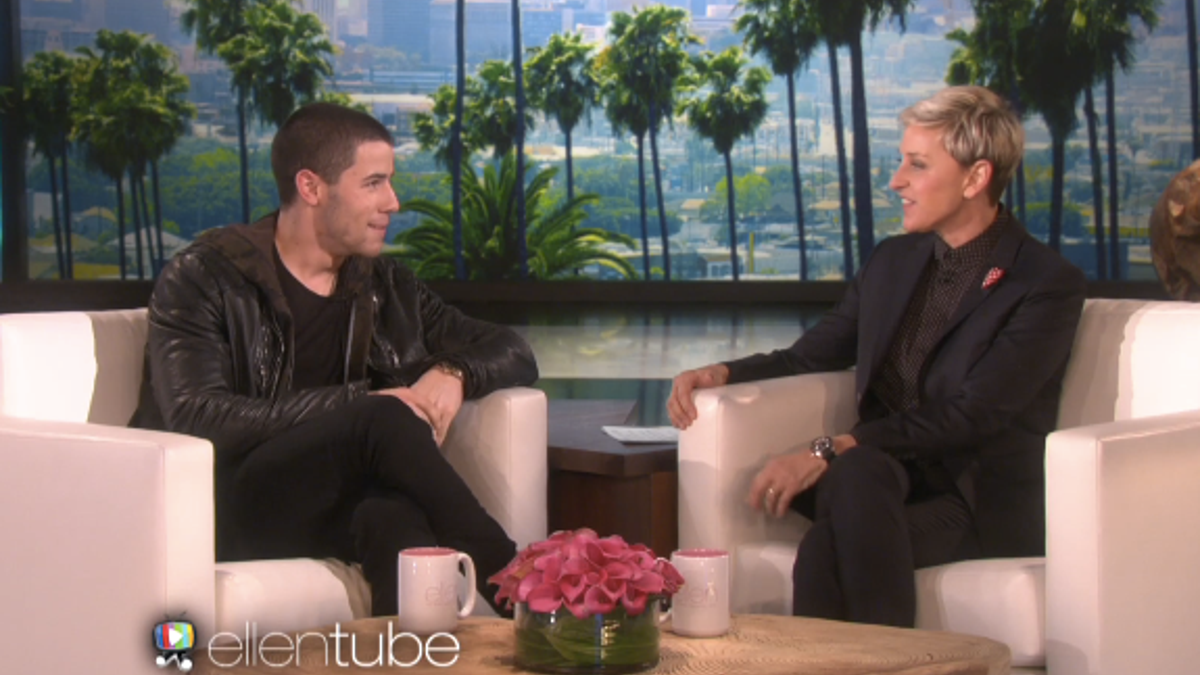 Many a TV landlord has gained fame in popular culture: think of Mr. Roper on "Three's Company," or Amanda Woodward on "Melrose Place" (OK, more like infamy in that case).
But apparently famous people on TV can also be landlords! To other famous people! It turns out that pop star Nick Jonas, like at least 43 million other Americans, is a renter. His landlady? Ellen DeGeneres.
During Jonas' appearance on " The Ellen Show" on Thursday, their real estate connection was revealed.
"I am your landlord," she said, both to him and the audience. "You're a good tenant; you pay rent on time."
"It's an amazing thing," he responded. "Thanks for letting me stay in your house. It's great."
While it's swell to score a furnished place, it also comes with its drawbacks: fear of messing up DeGeneres' furnishings.
"I left a lot of stuff there -- are you taking care of it?" she asked Jonas.
Like many young and single men, Jonas was a bit noncommittal on that.
"I think so," he said. "Everyone that comes to my house uses coasters. So there are no rings on the tables." Then he thought for a minute and added, "Not that I know of."