Green Moving Boxes for Environmentally Conscious Movers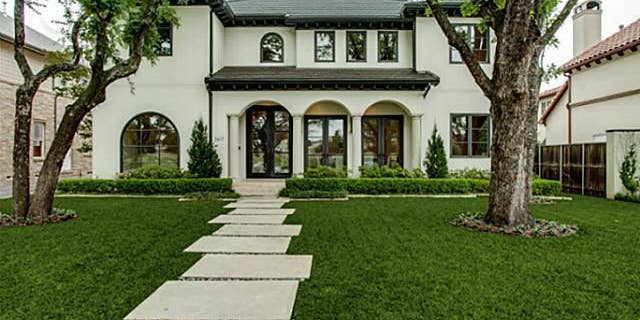 NEWYou can now listen to Fox News articles!
For the environmentally conscious, moving presents a dilemma. All the cardboard, packing materials and traveling swirl together in an emission-laden brew that usually winds up a few shades away from green.
What can you do to reduce your moving footprint on the world? Thankfully, there's a sustainable solution if you're open to thinking outside the box.
Plenty of companies across the U.S. now offer green moving boxes as an alternative to the traditional brown cardboard moving box. These green "boxes" are usually thick plastic bins that can be dropped off at your residence and returned to the moving company when you're done with them. Most movers let you use green boxes even if they don't offer them, but check with your mover to make sure.
Spencer Brown, the founder of rentagreenbox.com, compares the green box to the digital revolution. "I think green moving boxes are literally the digital version of moving technology. Cardboard boxes are the rotary phone and green boxes are like the iPad. Would you still use a rotary phone today?"
Benefits touted by green box companies include the sturdiness of plastic over cardboard, the ease of stacking these uniformly sized containers, and the easy-to-grip handles that will never rip. And without cardboard you don't have to worry about what to do with your boxes when your move is done. You don't have to break down and get rid of a pile of cardboard after just one use.
Brown says, "With cardboard boxes, you have to balance your packing and you can only stack boxes four or five feet high. Many people pack their boxes unevenly and it's easy for cardboard to get crushed in the course of a move. With green moving boxes, you can stack them to the roof of the moving truck with no worry about crushing the boxes below."
Similar to portable moving containers, you are basically renting these "boxes" and returning them after you move. As for the cost, Brown says renting green boxes costs about half as much as cardboard. "Decent cardboard boxes will run you about 3 or 4 bucks a piece and they hold 2.5 cubic feet. If you buy 20 boxes and all the associated packing material, your gas, and your time, you're looking at about $130. Green boxes hold 2.7 cubic feet and you can rent 25 boxes for $69."
For consumers who care about their impact on the environment and forward thinking movers, these moving boxes are a green (and great) way to avoid additional waste and make your move a little more Earth friendly.
The post Green Moving Boxes for Environmentally Conscious Movers appeared first on Real Estate News and Advice - realtor.com.