Giving a Holiday Gift Can Improve Your Rental Life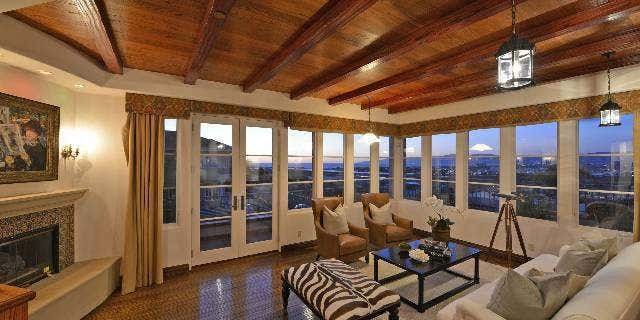 NEWYou can now listen to Fox News articles!
Your holiday gift list might not include landlords, mailmen and property maintenance staff -- but adding these key players to your gift list this season could be a smart idea.
A few small, thoughtful gifts will go a long way toward building solid relationships (ones that might help you out during rent increases or a maintenance emergency), but getting the right gift can be difficult.
As always with gifts, you're not obligated to do anything. However, during the holiday season, a little good cheer and a small token of your appreciation will serve you well in the year to come.
To save yourself time, just follow our handy gift-giving guide.
Your Landlord
You can also add other small tokens like hand-baked cookies, and a gift certificate to a local restaurant or a local hardware store always is appreciated. Keep your gift small (under $50) and give it a little personality.
Property Management Staff
If anyone on the property management staff went above and beyond for you during the year and you want to say thank you, throw in an additional small gift just for them -- maybe a gift certificate to a nearby lunch spot.
Maintenance Staff
For larger maintenance staff, opt for a shared gift or tip each member in cash. Remember to ask the property management staff first, however, because many companies put a limit on how much the staff can receive in tips.
Neighbors
If you don't know the neighbors well, choose an inexpensive gift like a bottle of wine or box of candy. If you do know them, add a more personal touch and include something you know they'd like: a gift certificate to a new restaurant in the neighborhood, perhaps.
Mail Delivery Service
Both cash and Visa gift cards work, but be sure to double check with the service first. They may have a limit on what the employee can accept.
The post Giving a Holiday Gift Can Improve Your Rental Life appeared first on Real Estate News and Advice - realtor.com.