Four gardening gift ideas for Mother's Day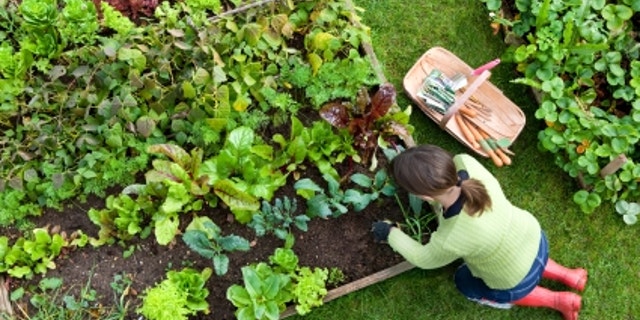 Mother's Day is a chance to give mom an extra little something to show your appreciation for all she has done for you over the years. If your mom or grandma has a green thumb, why not get her a gardening gift?
Gardening books
Check out the wide range of garden-related books available online or at your local bookstore and see if you think mom will find one particularly useful. The American Horticultural Society offers regional gardening guides as well as an A to Z garden plants encyclopedia. Perhaps get her a subscription to her favorite gardening magazine. You can also get her a gardening journal or calendar so she can track her progress. Another idea is to get her the materials to make a gardening scrapbook. You can even take some pictures of her garden and slip them in to get her started.

Seeds
Instead of giving your garden-loving mother flowers that are already in bloom, provide her with the seeds to grow them herself. Maybe get mom the seeds of her birth flower. Check out Fine Gardening's list to identify what that is, and then decide if it is right for her garden. Giving seeds also gives you the chance to get creative with the presentation. You can plant them in a small pot and attach a note or card explaining the kind of seeds, why you picked them and any other meaning they hold. If you are stumped, you can always buy her a gift certificate to her gardening store or nursery of choice so she can pick out exactly what she wants.
Wind chimes
Wind chimes have been around for almost 5,000 years and can add soothing background noise to mom's garden or backyard. If you are feeling crafty, you can construct your own wind chime with some fishing line, tubes and creativity. Wind chimes greatly vary in design and price, so you are sure to find one that fits both taste and budget. When selecting a wind chime, take note of the size and number of the tubes as well as their tones. If mom already has a wind chime, look into getting her a wind spinner or a simple pinwheel.
Hummingbird feeder
If mom enjoys bird-watching, or she wants to attract a hummingbird to her garden, buy her a feeder for Mother's Day. Hummingbirds are not only beautiful - they also help pollinate your garden. They are naturally drawn to certain flowers and trees, but if they don't seem to be paying mom's garden a visit, a hummingbird feeder should do the trick. Feeders come in all shapes and sizes, so you want to find one that is easy to refill and clean. Never use honey, artificial sweeteners or red dye in your feeder. Make sure mom understands that she needs to commit to taking care of the feeder.