Home built by Chip and Joanna Gaines, pre-'Fixer Upper,' going up for sale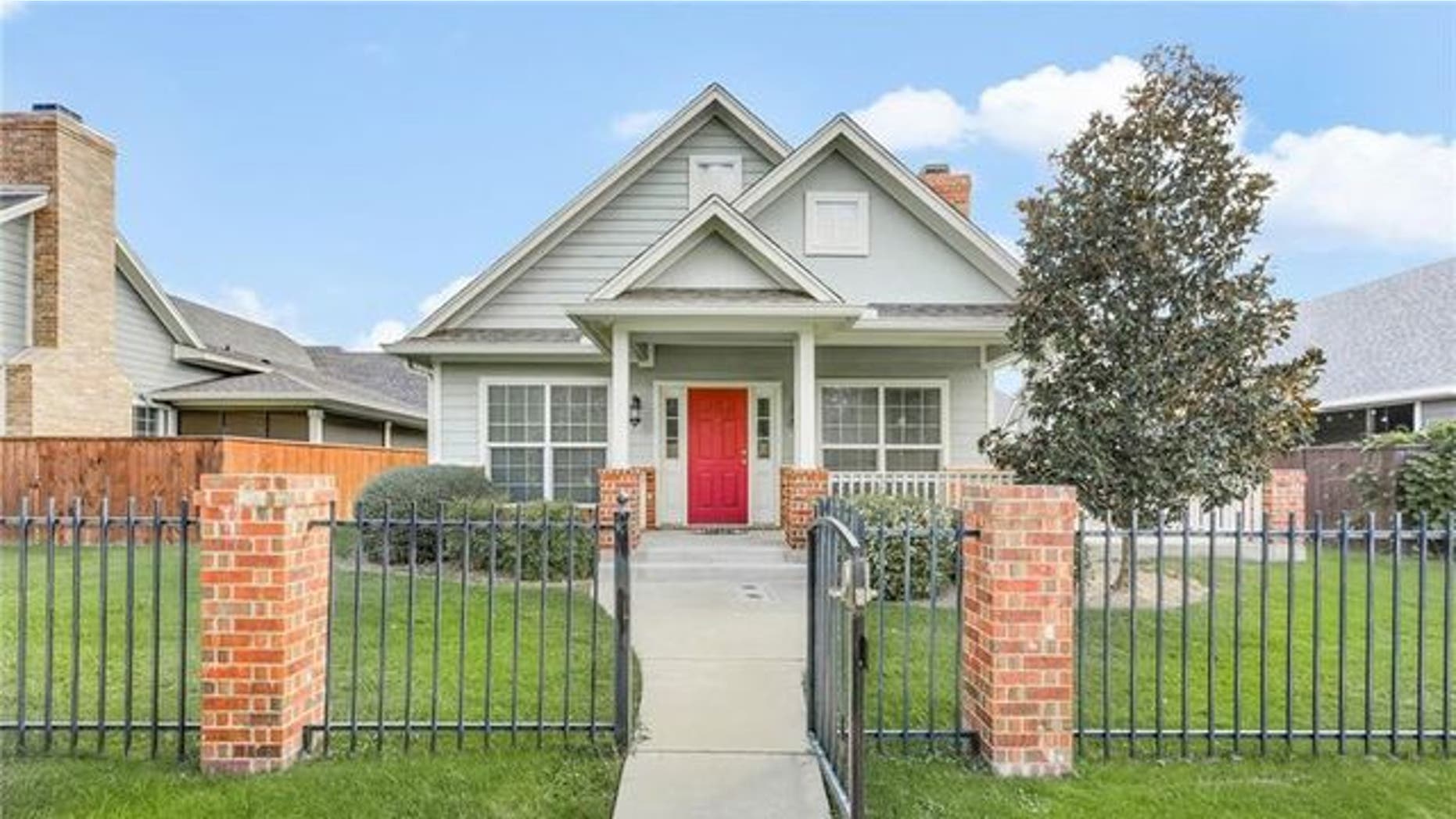 Even before "Fixer Upper," Magnolia Market, and waves of Chip and Joanna Gaines-related projects, the renovation reality TV stars were busy building and flipping homes.
One of their early projects was the Magnolia Villa housing development. In 2011, the couple and their business partners bought a 6-acre parcel of land in downtown Waco, TX, and subdivided it into 36 lots.
Their plan was to build smaller homes for "empty nesters and pre-nesters," according to Chip. The homes were designed for downsizing couples whose children have departed or buyers dipping their toes into the market before starting a family.
The couple built homes ranging from 1,500 to 2,000 square feet and in the $150,000 — $200,000 price range. Buyers had 11 floor plans to choose from.
Now one of those Magnolia Villa homes has landed on the market, and we can take a peek inside.
The home's price has jumped since it was built, and it's now listed for $244,900. The price increase can be partly attributed to the Gaineses, who made their signature farmhouse chic style insanely popular on their hit HGTV show and raised the profile of their hometown of Waco.
Let's see what the Gaineses were up to seven years ago. There are a couple of caveats: The home is part of a subdivision and Joanna's expert staging skills weren't available. But you'll see glimpses of their signature style throughout.
The 1,652-square-foot home has three bedrooms and 2.5 baths. Joanna will tell you that the powder room makes all the difference in a small house.
The front door is bright red. Chip and Joanna often use neutral colors on a home's exterior, often leaning toward gray and white. However, they always manage to add cheery and inviting pops of color somewhere. This home is no exception.
The floor plan is open, with the living room, dining area, and kitchen seamlessly merging with one another. It's become a signature flourish of the "Fixer Upper" duo—if they're renovating a home without an open floor plan, they give it one ASAP.
If they were building this home today, they'd likely lower the bar to table height for better visibility to the rest of the house. The kitchen features a walk-in pantry, and we all know that Joanna places a high premium on kitchen storage space, and strives to provide as much of it as possible.
The living room has built-in bookcases, lending a cozy Craftsman feel.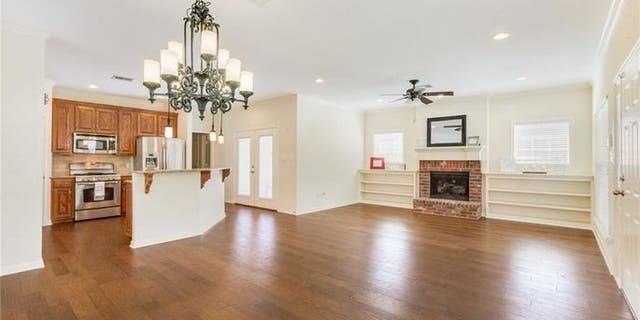 There's a master suite with a "generous" walk-in shower. Chip and Joanna are all about adults having their own bathroom.
By the back door, there's an area with a bench, shoe cubbies, and coat hooks. Joanna likely added this convenient farmhouse touch.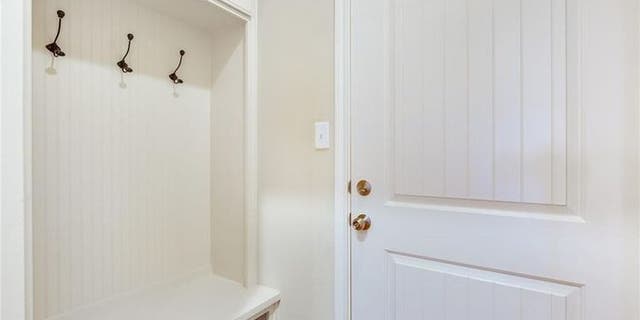 One thing the house is missing? A spacious backyard. Although the home does have a generous back deck. Older buyers may see this as a plus, as a smaller yard means less lawn care and maintenance.
With the homeowners association taking care of the front yard, you'd be hard-pressed to find an easier (or less expensive) way to live in a Gaines signature home.
This post, "This Waco Home Was Built by Chip and Joanna Gaines, but It's No Fixer-Upper," appeared first on Realtor.com®.