Finding a home for your family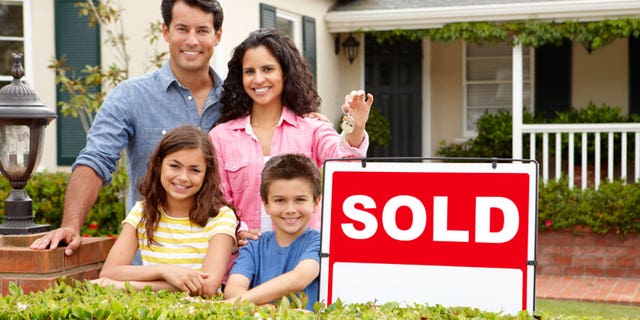 Two of life's most important milestones — building a home and starting a family — often go hand in hand. With a baby on the way, you might be looking to branch out from the cramped one-bedroom apartment to a house of your own. If your family is about to grow and you're looking for a new home, here are some tips on how to find the perfect place to start a family.
Research Local Schools
Quality local schools are one of the biggest concerns for parents when searching for a new home. If you want to make sure your kids get a top-notch eduction, you're going to have to do some research on schools in the neighborhood. Fortunately, there's a wealth of online resources at your disposal to help you make the right decision. One of the best sites — GreatSchools.org — ranks and reviews local schools, providing an exhaustive amount of data, allowing you to look at average test scores, student diversity, enrollment numbers, after-school programs and parental reviews. To make things even easier, many real estate sites, such as Zillow and Trulia, pull data from Great Schools into their online listings, so you can quickly check up on the school system while browsing for your dream home online.
Room to Grow
Many first-time home buyers will start small, opting for a one- or two-bedroom starter home before trading up for a larger house as the family grows. But buying a home is a stressful process, which is something that you don't want to have to go through every time your family grows in size. So when looking for a home, make sure it can meet the ever-changing needs of a growing family. To save money, you might consider buying a home with an unfinished basement that can later be converted into bedrooms and additional living spaces. You might also consider purchasing a small home with a large yard, which would allow you to add on additional bedrooms when needed. Another trick to finding a home that will grow with you is to look for homes that have open floor plans. An open floor plan allows you to be more flexible with how you use the space and you can more easily make changes to the space as your needs evolve.
Safety
Nervous first-time parents put a premium on safety for their young ones, and to make sure your first home is a safe one, there are a few things you should look out for. While a two-story home with a basement can add a lot of extra space, it also adds flights of stairs that can be dangerous for kids and tiring for parents to navigate. If you do get a home with stairs, a few child barriers can help keep kids safe. But you should also look out for banisters with wide gaps and stairs with spaces between the steps, which curious kids can squeeze between. Another consideration for parents is the amount of traffic a street gets. Active children are going to be out riding bikes and playing street hockey, which can make a house on a main thoroughfare a dangerous place to live. When viewing a home, make sure to see it at various times of day and keep an eye on how much traffic goes by.
Around the Neighborhood
Of course it's not just the house that needs careful consideration, but the neighborhood as a whole. Fortunately, you can turn to the Internet for a full run-down of a potential neighborhood long before you ever move in. The site AreaVibes.com will give you a complete demographic breakdown of an area, allowing you to quickly check crime statistics, the number of young families in the neighborhood, the cost of living and other important factors. If you're in the market for a neighborhood that's walkable, allowing your kids to get around on their own as they get older, you can check out WalkScore.com.