Eco-friendly improvements to boost your home's value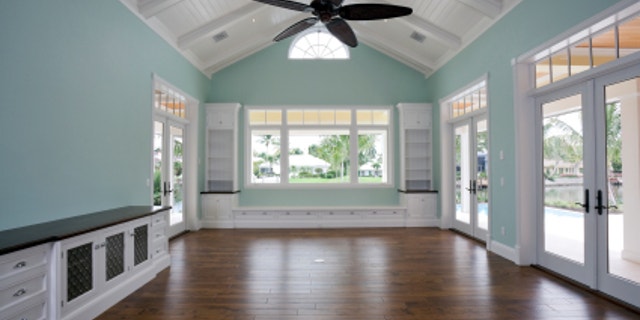 If you're looking to sell your home down the road but want to boost its value now, green home improvements are a great way to go. Not only can you make your house more attractive to a potential buyer down the road, you can also save some money on your bills in the meantime.
Here are a few eco-friendly home improvements that can add value to your home.
New Windows
The energy savings alone make new windows a fairly solid investment. By replacing single pane windows with EnergyStar-rated panes, you can expect to save nearly $500 a year in reduced energy costs in colder climates. Sure, a full set of new windows can set you back thousands of dollars, but in addition to the lower energy bills, you can expect to make back roughly 80 percent of the value when it is time to sell your home. Replacing old, rickety windows with newer models can also improve a home's appearance, making it more desirable to prospective buyers, which can cut down on the amount of time your house spends on the market.
Insulation
For many homeowners, improved insulation won't really net big savings. Most modern homes already feature fairly efficient insulation, and improving the r-value -- the measure of an insulating material's effectiveness -- drops off dramatically at the upper end of the scale. For owners of older homes, however, swapping out outdated insulation can have a dramatic effect. Even in newer homes, attics are often under-insulated, making them major culprits for wasted energy. If you're unsure whether improved insulation will help in your home, hire a contractor to perform an energy audit. This sort of inspection can give you a better picture of your home's inefficiencies, as well as how much money you can potentially save with a few upgrades.
Water Heater
A new water heater isn't exactly a sexy upgrade, and it might even be something that many home buyers fail to even notice. But a home inspector, who will give your house a thorough examination on behalf of a buyer, will most certainly take a close look at the water heater. In addition to being inefficient, a bad water heater can also be dangerous. So if your unit isn't in good working condition, it's best to replace it now. It could save money now and a headache down the road when you try to sell your home.
Solar Panels
Probably the priciest eco-upgrade, solar panels can really pay off -- provided that you live in the right part of the country. Residents of California and the Southwest can eliminate their energy bill, and even sell energy back to their local utility, turning this investment into a money-making opportunity. At a cost of $20,000 or more, solar cells aren't exactly a cheap option. However, a recent study found that solar panels can bump up a home's asking price by 3 to 4 percent, which means the investment could pay for itself even without the energy savings you'll enjoy between now and when you sell your home.
A Little Landscaping
Its impact on the environment might be relatively small, but proper landscaping can be crucial when it comes to selling you home. A verdant garden and a few trees are extremely cheap improvements, but these changes can really boost a home's curb appeal -- that all important first impression a property makes on a potential buyer. By upgrading a tired, brown yard with one that is it green and lush, you can communicate to a buyer that this home is well loved and has been taken care of.