'Driving Miss Daisy' home hits the market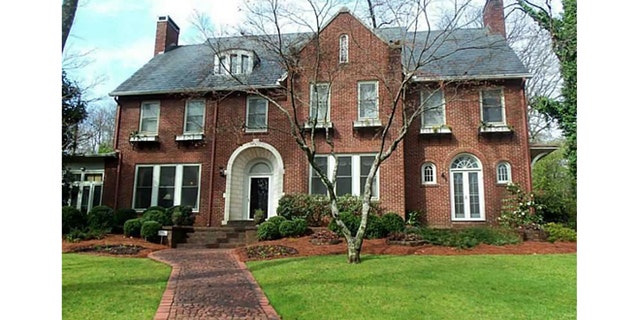 You might expect to see a 72-year-old, widowed school teacher in the window or Morgan Freeman parking his car when driving past 822 Lullwater Rd NE, Atlanta, Ga., 30307. That's because, according to the listing, the Georgian classic was home to Miss Daisy Werthan in the 1989 Academy Award-winning film "Driving Miss Daisy."
The 6,140-square-foot estate is now on the market with a lofty price tag: $1.99 million.
An expanded third floor, making 6 total bedrooms and 5.5 baths in the home, undoubtedly shows off its size. But the real focal point of the home is its 1920s charm -- and, of course, its Hollywood debut.
From an elegant arched entryway to vintage chandeliers and intricate woodwork, the house takes visitors on a historic journey.
It's also reminiscent of the film's four Academy Awards including Best Picture, Best Actress for Jessica Tandy and Best Adapted Screenplay. In fact, the film is reportedly the only off-Broadway production ever to win an Academy Award for Best Picture.
Using Zillow's mortgage calculator, an estimated monthly mortgage payment would be $7,150, assuming a 20 percent down payment and 30-year-fixed loan.
Coldwell Banker's Doris Robinson is the listing agent.
Related: