Does an FHA Loan Limit Your Home-Buying Options?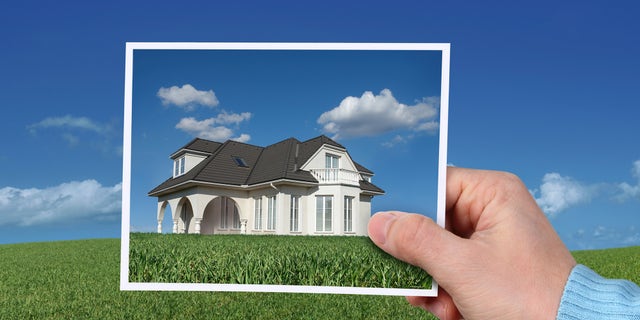 In many housing markets, there is more demand than supply, which can create intense competition. Let's say you're pre-approved for an FHA loan and find a home you like, but your competition comes to the table with cash -- here's what you need to know.
Stigma tied to FHA loans
FHA loans unfortunately have a stigma that they are problematic and harder to obtain, due to their credit standards and property conditions for appraisals.
If we rewind the clock a few years, many listings on the market were short sales, foreclosures, and distressed properties. Buyers working with FHA loans typically had problems, because the FHA is very particular about a property being acceptable to meet health and safety concerns. However, in general, the types of properties on the market today are far different from the homes on the market just a few years ago. In other words, today's listings tend more to have equity and meet appraisal standards.
Still, there's a misconception that buyers working with FHA loans are not as strong on paper, due to having only 3.5% down, and the possible likelihood of buyers falling out of escrow because they cannot qualify. This can be taken care of upfront by making sure you are properly pre-approved with the loan application, credit report and giving the lender with whom you're working full authority to review your financials to make sure you are bulletproof.
Furthermore, a good loan officer will call the listing agent (with your buyer's agent's permission) to let him or her know how qualified you are and ease any concerns about your qualifying integrity.
But let's have a look at the competition you may face, and how to improve your odds. Many of these scenarios can also apply even if you have a conventional loan, so keep reading.
All-cash offers
No matter what, there's a chance you will lose out on a particular home you'd like to purchase, because of someone making an all-cash offer that is more attractive than yours. This type of offer is considered the cream of the crop, as there's no financing contingency and usually no appraisal contingency, which mean a quick, easy close for the seller.
However, an all-cash buyer may also try to make a lowball offer. If your real estate agent tells you there's interest from an all-cash buyer, don't let that be a deterrent. I've seen many situations where all-cash buyers are looking to get a deal. Just remember that all-cash buyers do not necessarily get preferential treatment, especially if they're making a lower-priced offer on a home for which the seller's motivation is to get the highest and best offer.
Loans with big down payments
Generally, a buyer with a conventional loan with 20% down looks stronger on paper than a buyer with less than 20% down. This usually means the buyer might be able to perform more easily, which can be appealing to a seller. While this might not always be the case, the general consensus among real estate professionals is that a loan with a bigger down payment is better. If you are working with less skin in the game, a higher offer from you -- if it's within your budget -- may offset an offer from a buyer who has more money down.
Big bank accounts
If you can produce a bank statement showing you have additional funds in the bank, this can go a long way when negotiating a real estate deal independent of your down payment. A large cash balance in the bank is appealing to a seller, even if you're taking out financing to buy a home. Perhaps it's more advantageous for you to take out financing considering the tax benefits than it is for you to pay all cash for a home. There can be many reasons for your using financing to buy a home rather than cash. Even if you do not plan to use all cash, showing proof of funds to close makes a strong statement to a seller you are serious.
Seller motivation
When sellers list their home they consider the following:
If you can match the seller's expectations on all three of these, or even two out of the three, you increase your chances of getting your offer accepted. While price is important, speed may be more important, for example, if the seller is closing on a replacement property of his own, has a separate escrow, and is limited by a contractual timeline. Ultimately, cash and price go hand in hand. A reputable buyer's agent and loan officer working in tandem can help convey your strength as a buyer to the listing agent and ultimately to the seller, to help get you in contract sooner rather than later.
Having good credit can also help position you as a strong buyer. If your credit isn't all that strong, it doesn't necessarily keep you from qualifying for a loan, but it can get you access to better interest rates, which can give you more buying power. If your timeline allows it, building your credit before you buy a home can be beneficial. If you're just starting out, you can get an idea of where you stand by getting your credit reports and scores. You can get your free annual credit reports on AnnualCreditReport.com, and several resources offer free credit scores, including Credit.com.
-- -- --
This article was written by Scott Sheldon and originally published on Credit.com.
How Much House Can You Afford? What Is the Average Credit Score? What Is a FICO Score?