DIY Resolutions: Four projects you should tackle this year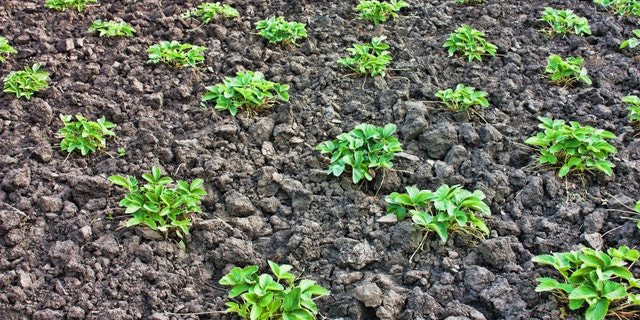 If you're like most people, you probably have a long list of DIY projects that you've been putting off. Make a fresh start this year and tackle these simple DIY projects that, in turn, can help you succeed with some of your other New Year's resolutions. These projects are the perfect way to get started on a productive new year, and best of all, they won't break the bank or your back.
Eat better with raised beds
Unfortunately, most of us eat way too much junk food. Help yourself eat better this year by building a raised bed garden in your backyard. While gardening season is still a ways away, you can get a jump on it by building these raised beds now so that they are ready to go when it comes time to plant in the spring.
Fairly basic structures, raised beds are basically just wooden boxes supported by four posts in the corners. Follow along with this tutorial, and for less than $200, you can transform a pile of lumber into a verdant garden with little more than a saw, a drill and a little elbow grease. If you're feeling more ambitious, you can give your garden the liquid love it needs by adding a built-in irrigation system with some PVC piping.
Refinish Old Furniture
Waste not, want not, right? If you've resolved to spend less money this year, why not resurrect an old piece of furniture, rather than purchasing a new one. Whether you want to redo a chest of drawers, a desk or a bookshelf, the methods are the same.
...resurrect an old piece of furniture, rather than purchasing a new one.
You'll need to take off the old finish with a paint or finish remover. Make sure you do this outside or in a well-ventilated area, and that you wear a protective mask, as the chemicals are pretty harsh.
Once you've stripped the old finish off, you'll want to sand down the wood. To start, you'll want a coarser grit, like 120-grit sandpaper, which will help you strip down the old layer quickly. Then switch to a very fine 220-grit paper, in order to erase those sanding marks and make the bare wood look smooth. A tool like a random orbit sander can hasten the pace of this task, but for uneven surfaces like molding or chair legs, you'll need to do this sanding by hand.
After you've removed the old layer, it's time to select a new stain or layer of paint. Finally, add some new hinges, knobs, handles or accessories to personalize your furniture and take it to the next level.
Adding Storage Space
A new year is the perfect time to get clutter under control. If you've been meaning to clean up your act, why not take on a project to increase your storage space?
By adding a few easy-to-install storage options, you can make better use of your vertical space. In the garage, peg boards and wall-mounted tool racks are great ways to keep the tools at the ready, but out of the way when not in use. In the kitchen, a hanging pot rack will free up some shelf and cupboard space.
And in the bedroom, installing a closet organization system will allow you to keep everything straight without sacrificing your wardrobe. To install any of these, you'll need little more than a drill, measuring tape, level, and maybe a stud finder, making them perfect projects for the novice DIYer.
Getting Fit
For those that have resolved to shed a few extra pounds this year, a simple change to your computer area or home office can help you burn the calories away.
A lot of us spend too many hours slouched in front of the computer, which is why an increasing number of people are turning to standing desks. Unlike their seated counterparts, these desks force you upright, improving posture and building muscle while you spend time in front of the computer. You can purchase a standing desk, like the GeekDesk, but if you're feeling ambitious, you can build one, too. Using a few lengths of threaded steel pipe and an oak countertop from Ikea, you can make a standing desk in one afternoon.