DIY landscape design: choosing garden structures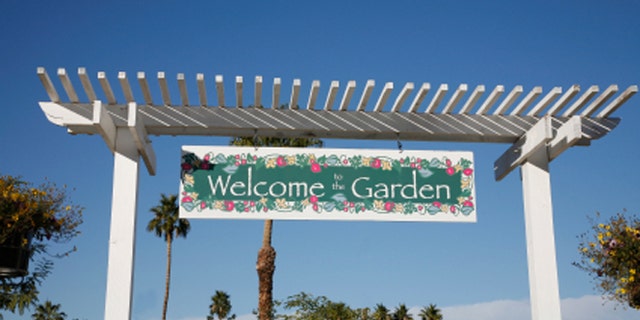 One of my favorite public gardens is Dumbarton Oaks, in Georgetown, a neighborhood in Washington, D.C. Even though I'm a plant lover, (so many plants, so little time) it's the structures in this garden that make it work for me. The design of the garden and attention to detail both with the ornaments and the plants is such that the garden charms during every season. While this landscape is on a grand scale compared to most home gardens, the effective use of structures including arbors, walls, gazebos and trellises, offers ideas that can be adapted to suit gardens whether large and small.
When deciding what type of garden structures to add to your own garden, start with where you are. By this I mean: What type of house do you have? What is the climate? Where do you live? The answers to these questions should be your guide when selecting the design, materials and scale of any structures you add to your landscape or garden.
Is your house formal or informal? The design should relate in some way to the type of house you have, and if possible, should tie the house and garden together. For instance:
A rustic arbor made of red cedar welcomes gardeners to a cottage garden and is a good way to give business to a local carpenter, but would look out of place in front of a Tudor style home. 
If you live in a climate with cold, harsh winters, select materials that will hold up without requiring constant maintenance. 
If you plant to train plants to grow on your arbor or trellis, make sure your structures are substantial enough to support the plants.  For example, wisteria, a popular vine to train on arbors can get massive in not time.  
In my own garden, I put in a low (knee high) retaining wall to help define my garden. The material I chose was granite, the same stone that our house is made of. Although it was not inexpensive, now that it is complete there is no maintenance required and I should not have to spend any additional money except on plants. I also recommend that you determine what style suits your garden and stick to it. The structures you use should relate to other structures, whether existing or new.
Scale is tricky too, I have visited gardens where the arbor is so small, and the materials are flimsy, resulting in something that looks as if it has been plunked down. When you think about scale, remember the sky is your ceiling. An arbor that is big enough for two people to walk through comfortably, side by side, with plenty of room, as well as overhead space will make a stronger statement than an arbor that is only big enough for one person to barely squeeze through.
I should mention that there may be situations where you have a large area and you want to direct views to a focal point such as a sculpture. In this case a narrow path surrounded by plants works well.
Don't forget to consider how the structures you use will look in the winter when the garden is quiet. Most of all, whatever structures you choose, like your garden, should please you.
Erica Glasener writes for Networx. Get home & garden ideas like this on Networx.