Designer Kate Spade lists Southampton summer home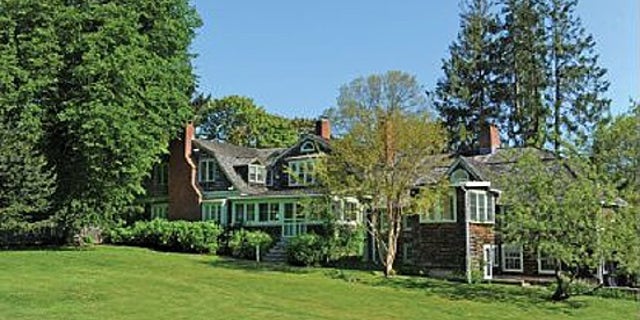 NEWYou can now listen to Fox News articles!
It's fitting that designer Kate Spade's summer home once functioned as the boarding home for an art school. The Southampton residence, which was previously listed for $5.45 million, is now back on the market with a new price tag of $4.75 million, according to Curbed.
Shinnecock Hills Summer School of Art, started in 1892 by impressionist painter William Merritt Chase, still stands today as a collection of buildings on a 2.9-acre parcel in Southampton. Coined "Art Village," the centuries-old structures are still originals, with shingled sides and leaded glass windows.
The main home at 9 Studio Ln, Southampton, NY 11968, measures 6,700 square feet with 8 bedrooms and 6 bathrooms and has been updated with modern features, including a new roof, kitchen, baths, heating and electrical system, while still maintaining the original character.
Nods to Spades' designs -- her line of accessories are often preppy and colorful -- can be found throughout the home, including one room with a bright blue ceiling and the dining room, which has light pink walls.
The listing is held by real estate agent Lylla Carter of Saunders. A monthly payment on the property would be $17,047, assuming a 20 percent down payment on a 30-year fixed mortgage and calculated with today's mortgage rates.
Related: