Comparing Moving Container Companies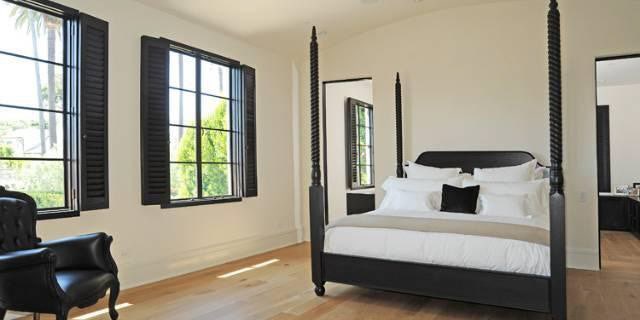 Moving containers have become a popular way to move possessions.
It's easy to have the container delivered straight to your home and have it placed on the street or driveway outside. With a container, you can take as much time as you need to load your belongings. When you're done packing, the container company comes out and puts the container on a truck and either takes it to a storage unit or delivers it to your new home.
However, with many different companies to choose from and each one offering different services, pricing and sizes, it can be difficult to pinpoint the one that's right for you. Comparing your portable moving options will ensure you choose the company and service best suited to your needs.
U-Haul U-Boxes
U-Boxes from U-Haul come in a single size: 7 feet 6 inches high, 5 feet wide and 8 feet long. Each container holds about a room-and-a-half of your stuff, up to 2,000 pounds. The containers are made out of heavy-duty plywood and covered with a weather-resistant cover to keep your possessions safe from the elements. U-Haul also allows you to transport U-Boxes yourself if you have a vehicle with towing capability.
PODS
PODS containers come in three sizes: The smallest is 7 feet long, 7 feet wide and 8 feet high; the two larger sizes are 8 feet high and wide, and either 12 feet or 16 feet long. The smallest container holds about a room's worth of stuff, while the largest size will hold items from about three or four rooms. Each container has a steel frame with an aluminum skin with a lightweight steel roll-up door. You pack up the container at your place and use your own lock for security.
U-Pack Moving's ReloCube
The ReloCube measures 8 feet 4 inches high, 7 feet wide and 6 feet 3 inches long and holds about one room's worth of stuff. The container is weatherproof, with steel framing and aluminum side panels, and fits into a standard parking space. Customers can use their own padlocks on the containers for added security.
1-800-PACK-RAT
1-800-PACK-RAT containers are available in two sizes -- 12 feet long and 16 feet long, both of which are 8 feet high and wide. The 12-foot container holds between one and two rooms while the 16-foot container can hold between three and four rooms.
PACK-RAT moving containers are made from steel components, including the frame, walls and door. They have embedded metal skids which provide 6 inches of ground clearance to ensure your items remain dry at all times.
Door-To-Door Storage
Door-To-Door Storage offers one size of moving container that is 7 feet high, 5 feet wide and 8 feet long. Each container holds about 40 to 50 medium-sized boxes -- enough space to pack a single room.
The moving containers are made of construction-grade wood. The floor is raised 4 inches from ground level for easy loading and to keep your items protected from water damage. While the storage container is located outside, it's covered by a weather-resistant cover.
United Mayflower
United Mayflower offers a single storage-container size that is 16 feet long and 8 feet high and wide, which the company says provides enough space to fit the entire contents of a 1,500-square-foot home. The container is constructed of an all-steel frame with aluminum side panels and roll-up door. It is waterproof and it comes with tie-down rings for keeping your articles safe and secure.
SmartBox
SmartBox containers are available in one size that is 7 feet high, 5 feet wide and 8 feet long, which are capable of holding about a room to a room-and-a-half of furniture and goods, up to 2,000 pounds.
The post Comparing Moving Container Companies appeared first on Real Estate News and Advice - realtor.com.