Christmas Clutter: What to do with all the gifts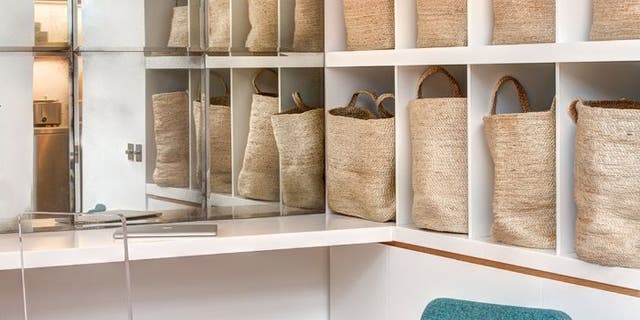 The annual Christmas gift exchange is an equally joyous and stressful experience. On one hand, you finally get to give the gift (or two) you've been hiding for so long and receive a few presents in return. On the other hand, after it's all said and done, you're probably left with a pile of new items you don't know where to put or what to do with. Clutter bust the Christmas pile-up with these helpful tips.
Think ahead. The easiest way to avoid gifts that collect dust for months to come is to choose them wisely in the first place. If it's too late for this year, jot down these pointers to use for next year or upcoming birthdays. Treats from the kitchen or garden are sure to be loved and can be used (or eaten) immediately.
Alternatively, gifting an experience rather than a tangible item can go a long way, whether it's a cooking class, photography session, concert ticket or even donating to a good cause in someone else's name. These presents don't take up any physical space and are just as meaningful.
Sort gifts into separate bins. If you already have a stockpile of beautiful new gifts, tackle the clutter before it gets too messy. Divide and conquer by placing items into labeled bins of what to keep, donate and store.
To keep: For gifts that you'll actually start using right away, do exactly that and put them to work. Simultaneously, discard old items that you can replace with your new gifts. For example, if you were given a brand new cookware set and your old one is looking a little dingy, toss it out or donate it to charity.
To donate: For gifts you know you'll never use or simply don't want, it's often out of the question to throw them away. Instead, donate them to charity to help someone in need. With all the recent natural disasters striking our country, there are many people without basic supplies or holiday gifts this season.
To store: Finally, if you're torn between saving and tossing, create a small pile of items to keep temporarily and revisit next month. This way, you can ring in the New Year on the right note with a clean and joyful home.
For sentimental gifts. Some presents are less practical, but are absolutely worth keeping, such as a framed photograph of a cherished moment or a family photo book. Give these items their own rightful place on a shelf or hung on a wall and let them shine; just be sure to limit keepsakes to a small, yet meaningful collection. Digital picture frames and online photo organizing software are also trending and worth a look if your physical collection is getting out of hand.
Invest in storage furniture. For items you choose to keep or store, you'll still end up with extra belongings that you didn't have previously. Combat clutter by utilizing multipurpose furniture and organizers to keep it all under wraps. Mirrors with shelves or drawers, storage ottomans and under-bed bins are all must-haves and will help you tidy up through the New Year.