Chip and Joanna Gaines Get a Shocking Phone Call (Guess Who?)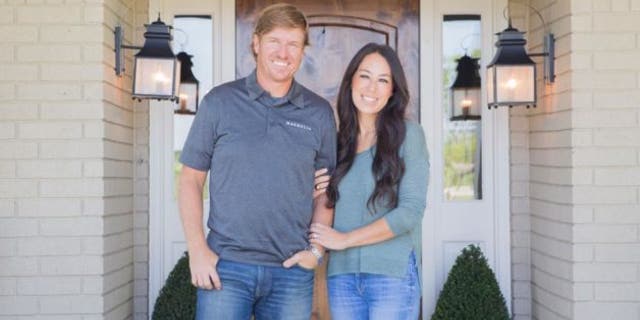 Kelvin and Culetta Beachum are a humble, soft-spoken couple who have lived in the same small home in Mexia, TX, for 27 years. Now that their children are beginning to raise families of their own, they need a house that will accommodate the entire family when they get together, grandkids and all.
That's the big challenge facing Chip and Joanna Gaines on the latest episode of HGTV's "Fixer Upper." What renovation magic will they spin this time?
The real challenge this time, however, is that the couple's budget is not so grand: They can afford to spend $160,000 in all, which includes the purchase price and the renovations. The Gaines manage to find them a four-bedroom, two-bath house for $130,000, which leaves them with a very limited $30,000 remodel budget.
With such limited funds, the improvements they plan to make on the house are mostly cosmetic: paint, some new flooring, and one wall knocked down, with the most work going into the kitchen, although that won't be extensive either.
That's when they get the phone call.
The name "Kelvin Beachum" pops up on Chip's cellphone, and he eagerly answers, expecting to talk to his client. But that's not who's on the line. Now, if that name sounds familiar to you, you're probably a football fan.
Kelvin Beachum Jr. is a star offensive tackle with the Jacksonville Jaguars, and he's calling to say that he wants Chip and Joanna to spare no expense on his parents' home, and he's willing to chip in $100,000 to see that happen. So now their renovation budget has mushroomed to $130,000, matching the price they paid for the home originally. Woohoo!
Want to see what a difference a hundred thousand dollars make? Check out the pics and take-home lessons below.
Lesson No. 1: Homes look homier with a front porch
HGTV
While Chip and Joanna originally intended to paint the trim and do a little landscaping, the extra funds allow them to add a porch with rockers and a brand-new front door, paint the exterior brick rather than lime-wash it, and add shutters and light fixtures. They even did extensive landscaping, giving it a "fresh, new, classic look," says Joanna.
HGTV
Lesson No. 2: Custom built-ins add a lot to a living room
HGTV
New flooring and paint are originally on the agenda, but with Kelvin Jr.'s help, they can afford a wall of custom-built cabinets. Score! This can be used to pull together the big-screen TV where the family can gather to watch football, as well as plenty of shelves to display family photos and, most importantly, trophies!
HGTV
Lesson No. 3: Knock down walls to get your guests mingling
HGTV
The plans had always called for knocking down a wall between the family room and the kitchen to form an open great room/dining room, but the expanded budget allows Chip and Joanna to add a 9-foot, custom dining table from Clint Harp at Harp Designs, a refashioned fireplace, and exponentially better finishes. Note the cute "Kids' table" with bar stools along the island.
HGTV
Lesson No. 4: If you cook, spare no expense on the kitchen
HGTV
The kitchen is a real priority, because Mrs. Beachum fancies herself a chef and spends plenty of time honing her craft. Chip and Joanna originally planned to open up the room, remove the upper cabinets, and build a pantry, but the new budget allows them to add two pantries enclosed by antique doors they find at an estate sale. They also have extra funds to kick up all the finishes and appliances and add a pot filler, which sends Mrs. Beachum into a prolonged state of ecstasy.
HGTV
Lesson No. 5: Treat yourself to the best in your master bedroom
HGTV
There are four bedrooms and two baths in this house, and the budget-conscious plan allows for repainting and adding new flooring to the master bedroom. But with Kelvin Jr.'s help, they renovate every bathroom and bedroom, focusing on the master, because, let's face it, after 27 years in the same small house, the Beachums deserve it!
HGTV
Needless to say, the Beachums are thrilled with the final results, and with their characteristic tranquility, they respond, "We are so thankful, so grateful, so humbled."
Another come-from-behind game winner, Chip and Joanna! What's next?
The post Chip and Joanna Gaines Get a Shocking Phone Call (Guess Who?) appeared first on Real Estate News & Advice | realtor.com®.