Can You Afford an Adjustable-Rate Mortgage?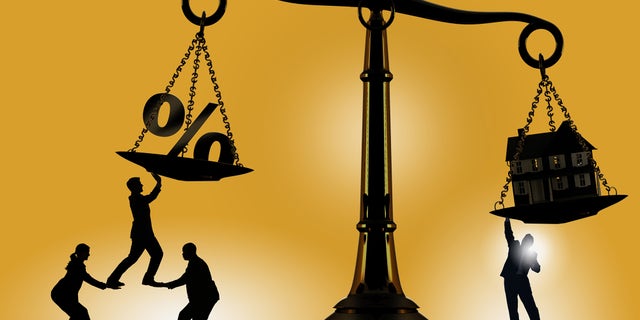 Points, down payment, annual percentage rate. Whether you have just figured out how much home you can afford or are trying to calculate whether a mortgage refinance makes sense for you, it's important to understand the terms and what they mean for your mortgage options. Whichever mortgage you decide on has an impact on how much you will pay each month, how much you will pay overall, and how you need to handle your regular personal income and spending.
Fixed vs. adjustable rate
A variable- or adjustable-rate mortgage is a loan where the interest rate is subject to change according to market fluctuations and terms, whereas a fixed-rate mortgage offers flat payments throughout the term of the loan. It may be easier to qualify for an ARM because payments in the early years are more affordable. They can be more complicated as they are available in a variety of terms, but they enable buyers to account for future increases in income or improved economic environments. (You should know, for example, how long the initial rate lasts, how often the mortgage adjusts, and what the maximum adjustment is in your payment.) Here's a quick guide to the differences between fixed-rate and adjustable-rate mortgages.
When it's right for you
Variable-rate mortgages might be right for you if you can handle more risk and know you will likely have more money once the lower-rate term of the schedule ends. This type of mortgage may also be better for people who anticipate declining interest rates, plan to live in their current space for a limited time, or predict they can pay off the mortgage before a higher interest rate kicks in.
How to prepare
Before you get any kind of loan product, the first thing you should do is check your credit scores, since a difference of just a few points can mean shelling out thousands more in interest charges over the life of your loan. You can check your credit scores for free once a month on Credit.com, and you can pull your free annual credit reports on AnnualCreditReport.com from each of the major credit-reporting agencies.
Some advisers might say that it will be harder to plan when your monthly payments fluctuate. Interest rates are variable and generally increase over time, meaning your payments will likely get higher. You can use the money you save from your time with lower interest payments earlier in the mortgage to put toward the months of higher payments or hope that your income will rise as your rate does. Keep in mind that if property values rise, so will property taxes, so your taxes could increase your payment as well.
It's important to study the (sometimes complex) terms of your loan and prepare accordingly. Don't let yourself suffer payment shock or struggle to make payments, because you can study and understand market fluctuations to help you plan and set aside funds accordingly.
Once you know which mortgage type fits your personal situation, you can determine how much your monthly payments will be. Choosing the right option and budgeting accordingly can help ensure you make your repayment a priority while balancing your spending and saving needs and wants.
-- -- --
This article was written by AJ Smith and originally published on Credit.com.
How to Get Pre-Approved for a Mortgage Home Loan What Is a Good Credit Score? How to Find a Good Realtor