Campaign tables lead the charge for chic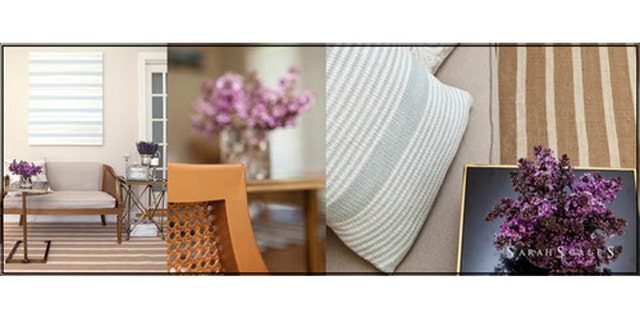 French campaign tables, with their slender lines and accordion-style bases, have such an air of adventure and romance about them. Also known as gueridons, they were originally used during military operations because they were so easy to transport. Today you're more likely to see them in the home than on the battlefield -- their slim profile, timeless form and portability put them among the most versatile of design classics.
A freestanding tub often requires a table or other surface nearby to hold sundries. The campaign style is perfect for this airy bathroom -- a visual featherweight, it has no heavy lines to weigh down the space.
Campaign tables tend to be petite, so they slip easily into tight nooks and crannies, such as the gap between this desk and armchair.
The table in this nursery is an inspired touch -- it adds another layer of dramatic black to the room yet feels informal enough for a child's space.
Campaign tables don't always work well on either side of a sofa; they're just too small in most cases. However, this broader-based square style suits the scale nicely.
This streamlined tripod base interprets classic campaign style in a fresh, modern way.
With a rich brass finish and a black granite top, this table whispers of understated opulence.
This affordable beauty's elegance belies its pint-size price tag.
If you don't have a place to put a table, a campaign lamp base adds the same flavor.
This expanded version works well when you have more space to fill.
Related:
Houzz is the leading online platform for home remodeling and design, providing people with everything they need to improve their homes from start to finish -- online or from a mobile device. From decorating a room to building a custom home, Houzz connects millions of homeowners, home design enthusiasts and home improvement professionals around the world. Lisa Frederick is a contributor to Houzz.