Buyer Beware: Spring Isn't Always the Best Time to Buy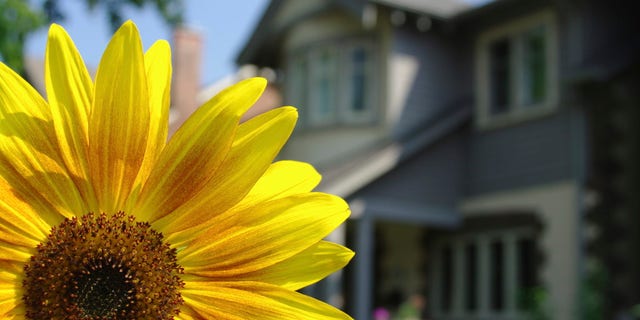 In spring, flowers aren't the only things blooming in front yards across America. As buyers flood the market after a winter of hibernation, neighborhood lawns will begin to sprout the familiar "for sale" signs.
But just because spring is the most popular time to buy a home doesn't mean it's the right time. If you're deciding whether to go home shopping next month or wait until the initial frenzy passes, consider these pros and cons for each season.
The on-season
The on-season is underway. Our chief economist, Jonathan Smoke, shared 2014 trend data about homes on the market and expects much of the same in 2015.
"Inventory started to increase in February, was substantial in April, peaked in June, tailed off in August, and fell to [its] lowest in December over the last year," Smoke said. "It's a bell curve."
Peak inventory periods will vary depending on location, primarily due to weather and family considerations. Smoke says metros such as Phoenix and Miami have less pronounced peaks and valleys, thanks to their year-round warm weather. Also, fewer buyers in these areas have kids, which allows them to buy without factoring in the school calendar.
Other parts of the country rebounding from a brutal winter where home sales slowed to a crawl could see a bigger peak as wallets thaw out.
If you're shopping during the high season, here's what to watch for:
Pro: It's simple -- there's more inventory. "This can be very good, especially if you're looking for specific features or want to live in a particular neighborhood," said Dave Fry, co-owner of the Fry Group in Wisconsin, Minnesota. You're more likely to find a dream home for sale when more homes are on the market.
Con: Of course, there's more competition. "The potential for bidding wars can be greater during the busy spring and summer seasons, too, so you may not be able to get the bargain you were hoping for," Fry said. Sharon Voss, president of the Orlando Regional Realtor Association, also told us you'll also be vying for attention from busy agents, lenders, and home inspectors as the market heats up.
Pro: If a home isn't blanketed in snow, it's easier to spot potential problems. Issues with the roof, air conditioning, and pool are simpler to see during the sunny season, Voss said.
Con: Firm asking prices. "You may not be able to negotiate, as someone else may swoop in and offer more," Fry said. Sellers may reject any lowball offers or any offer that comes with specific contingencies or requests.
Pro: If you've got kids, it's easier to move the family. "Summertime moves are less likely to conflict with the school calendar," Voss said.
The off-season
The number of homes on the market experiences a general slowdown in the winter and craters in December. You might be able to unearth a bargain, but you'll have to compromise.
Pro: Less competition. With fewer people looking for houses, potential buyers are treated with tender loving care. It may be easier to land a better deal if you don't have to elbow other buyers out of the way.
Con: It's a hassle. Bad weather makes it difficult to get around. "In Massachusetts, hardly anyone was out shopping for a home in February because it was too hard to get into driveways, down walkways, and up stairs," said Stacey Alcorn, co-owner of Massachusetts-based LAER Realty Partners. Plus holiday season obligations can slow down your search.
Con: Obscured view. If you're in a snowy area, you won't know what the yard really looks like until the snow melts. "Every yard was covered in several feet of snow, so even if you did get a chance to look at the property, you don't know what your yard looks like," Alcorn said.
Con: Homes are harder to inspect. Snow on the ground makes an inspector's job more difficult. Mike Mishkin, founder and CEO of Love Where You Live Realty, said, "The cold weather and snow can hide aspects of the home that wouldn't be as easy to miss if the inspection were conducted in warm weather."
Pro: It's a nice time to make an investment. If you're looking for a home for investment potential rather than a place to live forever, the off-season is a smart time to buy. According to Smoke, investors are more likely to snap up foreclosures and REOs during the off-season.
Pro: It's prime time to negotiate. "Off-season sellers are typically more motivated, thus more willing to make a deal," Fry said. Since there are fewer buyers, sellers may be more inclined to entertain lower offers or pay for needed repairs. Lenders may also be willing to negotiate closing costs to win business from a smaller buyer pool.
Pro: You might find a steal. Sometimes a house is on the market during the off-season because of an urgent event -- for example, a death in the family or a sudden job change, Smoke says. If you're in an area that's dealing with massive employee layoffs, or where companies have left town, there will likely be a glut of homes on the market priced to sell.
Con: You might find a straggler. "Some of the homes that are on the market during the slow seasons are available only because, in essence, they've already been rejected by the market earlier," Fry said. Ask your agent why a home hasn't sold if it's been on the market for a while.
Ultimately, the best time to buy a house is when it's the right time for you. If you're out to snag a starter home, don't agonize, because you may be able to find a sweet house during the off-season. If you're looking for the perfect fit for you and your family, you'll have to shop during the on-season, when you'll have more choices.
The post Buyer Beware: Spring Isn't Always the Best Time to Buy appeared first on Real Estate News and Advice - realtor.com.