Building your real estate Dream Team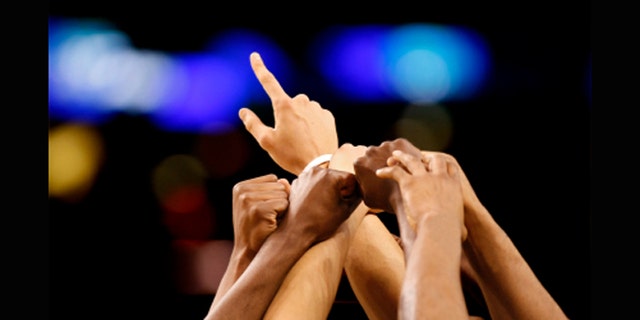 Now that the NBA season is in full gear, our thoughts turn to basketball, and of course, real estate. What does basketball have to do with real estate? If you want to win the home of your dreams, you need to make sure you have built a "dream team" for success.
Real estate agent
Your real estate agent is your team captain, looking for openings and opportunities to score you the right home at the right price. Your agent can be the star of the team but can't do it without the help of the rest of the team. The team captain ensures that all the other players are on their "A game" and motivates the others to play hard to win.
Mortgage and insurance brokers
For most teams, the mortgage broker is an important part of the offense; your pre-qualification letter, provided by a broker, is a much-needed assist to your agent. A broker can also score you rates that retail lenders often cannot match. Similarly, an insurance broker is key to finding the lowest premium and driving your fixed payments down. The less time your mortgage and insurance brokers have been on the bench, the more experience they'll have in giving you a great assist.
Appraisers and inspectors
Your appraiser and inspector are important offensive and defensive players. They help you go in to the game prepared for anything that can come up, guard you from unexpected drives and also can help your star player score. They can block the opposing team from running up the score against you, pulling out some expected and unexpected moves that may or may not change the course of the game. You never know what to expect until you put them in the game, and they can truly be game changers.
Closing agent or attorney
Your closing agent or attorney is the game referee, ensuring that the deal is fair. They play an important role in making sure all the rules of the game are followed. They oversee and confirm that all the other players are doing their job so that they are able to come in and lead the "clear" path to victory.
You
Believe it or not, you need to be a team player, too. Your role is to manage the team, ensure that everyone is performing exactly how you'd like and verify that everyone is working as a unit. Meet with the team captain and go over your game plan on a daily basis. Communication and strategizing are key!
Ready to win?
Related:
Samantha (Sam) DeBianchi is a Realtor and founder of DeBianchi Real Estate. Her expert real estate advice and straightforward approach can be seen and heard on FOX Business. Always keeping it REAL, you can follow Sam online on Twitter and Facebook.
Note: The views and opinions expressed in this article are those of the author and do not necessarily reflect the opinion or position of Zillow.