Breathe easier by allergy-proofing your home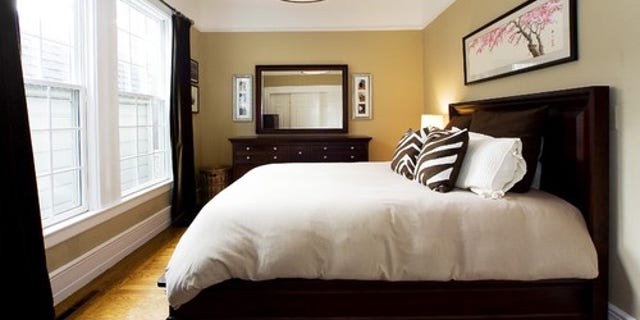 For allergy sufferers, springtime means more than sunshine and fresh flowers -- it's the onset of the inevitable hay fever season. Anyone who has allergies knows how uncomfortable this time of year can be and how important it is to have a safe place to retreat to.
You can make your home clearer of seasonal allergens, dust and mold by developing a consistent routine. Cleaning out clutter, locating problem zones and sticking to certain materials can also help make your home a haven from pollen. Read on to learn the best ways to eliminate allergens from your home, room by room
Choose easy-to-clean furniture -- avoid too much upholstery.
Use washable curtains and replace horizontal blinds with washable roller shades.
Keep potted plants and flowers outside. If mold sensitivity is a problem, consider putting aquarium gravel over the dirt to contain mold growth.
Avoid wood-burning fireplaces or stoves -- smoke is a harsh irritant. Natural-gas fireplaces should be fine.
Clear out clutter -- piles of magazines, newspapers and other knickknacks collect dust quickly.
Use a vented exhaust fan over your stove to completely remove cooking fumes from your kitchen.
Scrub sinks, faucets, refrigerator trays and door seals to remove mold.
Keep under-sink cabinets and countertops clean and dry.
Use a disinfecting cleaner to kill mildew.
Get a secure trash bin, and empty it regularly to keep insects away. Cockroaches are a common cause of indoor allergy symptoms and asthma -- yet another reason to keep them out of the house.
Wash bedding in hot water at least once a week to kill dust mites. These critters love dead skin cells, and hot water is the best way to get rid of them.
Buy dust mite covers for pillows, mattresses and box springs.
Use synthetic materials for bedding -- they're less likely to carry allergens and cause reactions. Stay away from goose down.
If carpeting is a must, opt for low-pile carpeting, which is less likely to attract dust, mites and other allergens.
Do your best to keep pets out of the bedroom, especially during allergy season.
Make sure your exhaust fan is working correctly, and run it after every shower or bath to remove excess moisture.
Remove any wallpaper, and install tile or a mold-resistant paint.
Dry the tub and shower after each use, and scrub with bleach regularly.
Get rid of any moldy bath mats or shower curtains.
More Allergy-Fighting Tips
Brush or wash any pets at least once a week to get rid of dander.
Close windows during pollen season -- rely on air conditioning if you can.
Choose an air filter that has a small-particle or HEPA filter. Direct one toward your face while you sleep to guarantee a full night's rest.
Keep your home's temperature around 70 degrees Fahrenheit and humidity at 50 percent. Anything higher will create a breeding ground for dust mites and mold.
Take a shower right after doing any work outside to avoid spreading allergens and pollens inside.
Related:
Vanessa Brunner is a staff writer at Houzz.com.